Badhaai Ho: Delhi government issues legal notice for tobacco promotion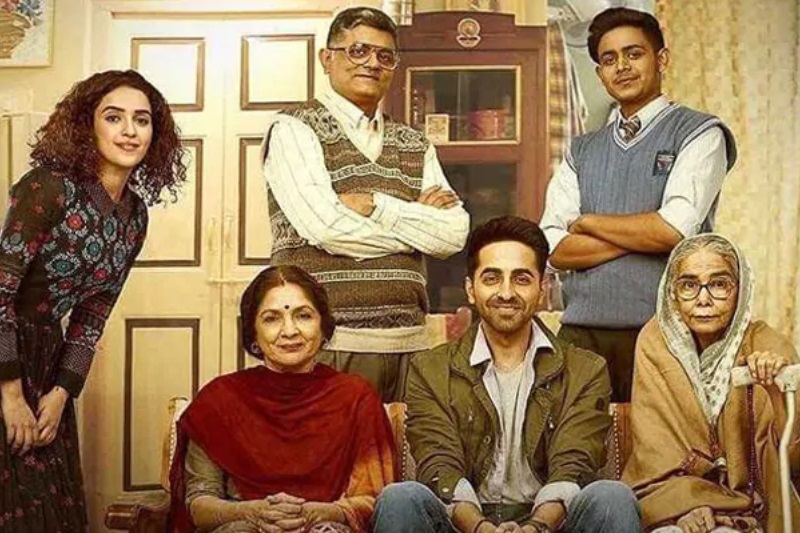 The Delhi government has issued a legal notice to the director, producers and actors of the recently released film Badhaai Ho seeking deleting of smoking scenes and promotion of tobacco products, an official said on Sunday.
SK Arora, Additional Director (Public Health) and State Tobacco Control Officer, said that there were a number of scenes in Badhaai Ho where the characters can be seen smoking. A brand of tobacco was also shown. As per him, this violated Section 5 of Cigarettes and Other Tobacco Products (Prohibition of Advertisement and Regulation of Trade and Commerce, Production, Supply and Distribution) Act, 2003 (COTPA).
Arora was quoted in a report by BollywoodLife saying, "There are repeated scenes of smoking and of a tobacco shop. There are scenes displaying brands of tobacco products. The brand promotion of tobacco products- direct and indirect, are banned under section 5 of COTPA. Our legal notice is based on these things."
"The legal notice to the director, producers and actors of Badhaai Ho has been issued because there has been promotion of a tobacco brand as well as surrogate advertisement repeatedly. We demand the immediate removal of these scenes from the film," he added.
This is not the first time when the Delhi Health Department has urged Bollywood to cut scenes. Arora furthur added, "We wrote to Bollywood a number of times regarding this. Bollywood stars and films are role models for youngsters. The youngsters follow their habits and copy it blindly. Bollywood should decide to think on moral grounds and should feel responsible for the people. The script can always be changed for the interest of the public."
In the past, the department had issued notices to Ajay Devgn, Akshay Kumar and Akshaye Khanna among others.
"Akshay Kumar, on one hand, advertises for health awareness campaigns and in Gold movie, he was seen smoking repeatedly. These things can be avoided. The script can be changed."
Badhaai Ho, directed by Amit Sharma, stars Ayushmann Khurrana, Neena Gupta, Sanya Malhotra, Gajraj Rao among others, and was released on October 18.
Also read: Badhaai Ho box office collection: Ayushmann Khurrana-starrer has good opening day