Rajasthan Assembly elections 2018: Vasundhara Raje to contest from Jhalrapatan seat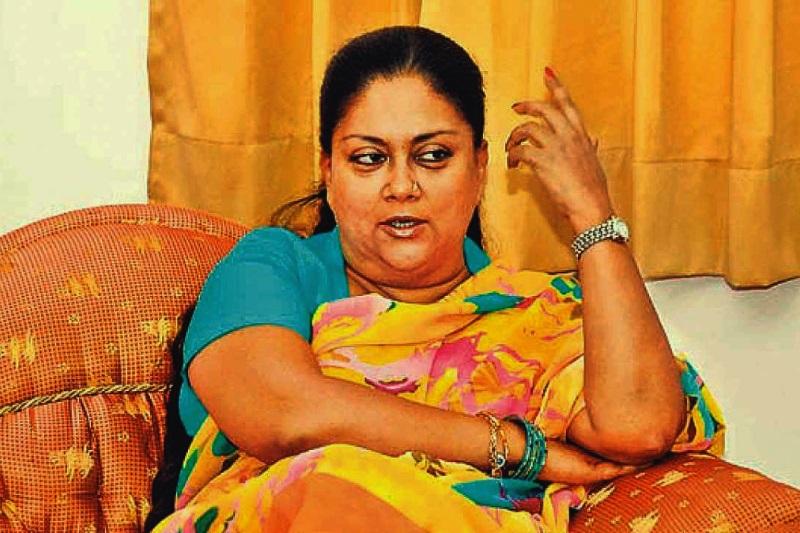 With the dates for Assembly elections in the state of Rajasthan announced and BJP claiming to win more than 180 seats out of 200, Chief Minister Vasundhara Raje declared that she will be contesting from Jhalrapatan constituency in Jhalawar district.
Announcing her decision, Raje said, as quoted by the NDTV, "I have a 30-year-old connection with the people of Jhalawar. The people here have showered love and affection. I have done whatever I could do for Jhalawar and Baran districts."
Raje's decision to contest from the Jhalrapatan constituency reportedly depicts that she doesn't want to experiment this time with constituencies, as the tide is flowing opposite towards her. She had won from this seat thrice — 2003, 2008 and 2013.
Reiterating the Bharatiya Janata Party's lines, the Rajasthan Chief Minister — contesting for the second straight term — said that the party in state is focusing to win maximum seats, but special attention would be on 100 seats.
The Rajasthan CM was of the opinion that due to the works completed during her tenure, Congress leaders — including Rahul Gandhi — are forced to hold Assembly-level public meetings.
She said, "In the 2008 Assembly election, the BJP was eight seats away from making government in the state. The BJP had won 78 seats despite tough circumstances. Also, four seats were won by the JD(U) and the BJP dissidents. The Congress had won 96 seats", adding, "Of the eight seats, six seats were from Jhalawar and Baran districts. People of Jhalawar-Baran would not make any mistake this time and saffron would bloom in the state again."
It is to be known that in 2013, BJP won 163 seats with a vote share of 45.2 percent, while Congress could manage 21 seats with 33.1 percent vote share. While Congress in 2008 had won 96 seats and formed the government with 36.8 percent vote share, BJP could only secure 78 seats with 34.3 percent vote share and had to sit in the Assembly as Opposition.
Assembly elections in the state will take place on December 7 and the results will be announced on December 11, along with four other states.
ALSO READ: Rajasthan: Jaswant Singh's son Manvendra to join Congress, a setback for BJP