Baldi's Basics in Education and Learning: How to Download & Install
Here's everything you need to know about Baldi's Basics in Education and Learning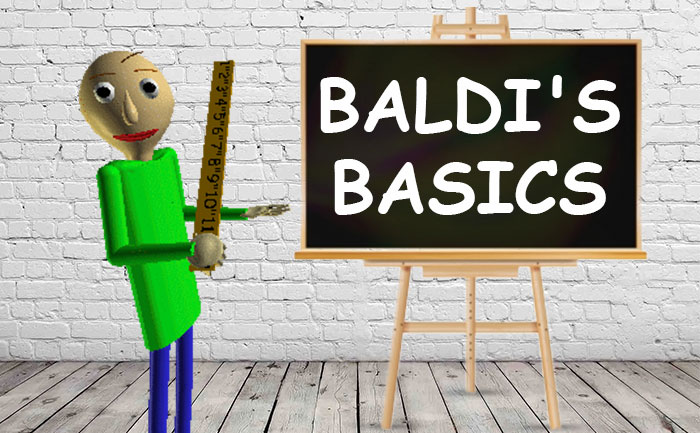 Baldi's Basics in Education and Learning is a fun-time educational game that has plenty of things teach us. Baldi is a head teacher who gives players to solve mathematical problem before they can collect them. It is to be noted that Baldi's Basics in Education and Learning is actually not it looks like. The major twists in the game is that Baldi is fast temper who get angered when a single mistake is made by the players.
Baldi's Basics in Education and Learning is said to be inspired by creepy/bad edutainment games belonging to 90's. Notably, Baldi's Basics is a meta horror where real educational value is nowhere to be found. You will have to collect all the 7 notebooks and leave the school keeping in mind the Baldi's locations.
It is to be noted that Baldi has multiple friends in school making it difficult for you to escape school without getting caught. So, if you have already made your mind to play Baldi's Basics, you will have to learn how each and every character of the game basically works and how you can distract them while leaving the school. Most importantly, you will have to learn how not to get the quiz answers wrong and save from Baldi's anger.
How to Control Baldi's Basics
You will have to use the WASD keys to move and mouse to take turn. Notably, you have to click the left click to open doors and pick up items while right click to use the currently selected item. Scroll wheel to change the currently selected item. Hold down shift to run (Keep an eye on your stamina bar!), and press space bar to quickly look behind you. You can pause the game by pressing Escape button.
Credits
Game by Micah McGonigal
Play testers:
NintendoNaut
CommanderGwonam
Tools used:
FAQ
Is there a mobile version of Baldi's Basics?
Yes Baldi's Basic has its mobile version as well. The downloadable file of Baldi's Basics is available on the internet and you can download it right now via your Android device's browser. Yes, it is available on Google Play and iOS release is planned for later. If you still confused how to download Baldi's Basics, you can check out this page for more information.
How to Install Baldi's Basics
After downloading the latest version of setup file of Baldi's Basics, it is time to install it in your device. Notably, installing the game is not as easy as it seems. Yes, it is quite complex process and that is the reason why we have brought you a guide how to Install Baldi's Basics. You will have to follow some easy steps to install the game in your device.
For Android Users: how to Install – Step by step guide
While downloading Baldi's Basic, the game will show you warning which reads, this application might hard your device. If you still want to continue, click Ok/Yes (Whatever your device says) in order to continue.
The file will start downloading. Once it's finished, one of two things could happen.
1) You will see the file name pop-up on the bottom of your browser's screen, with an option to open it. Tap open to continue.
2) You will not be prompted with an option to open. If this happens, go to your device's Files app (May also be called Downloads, or something similar), and navigate to the downloads folder. Find the Baldi's Basics file (Again, it should be called "BALDI_1.4.1d_Android.apk") and tap it.
If a warning telling you your phone is not allowed to install unknown apps through your browser pops up. You will have to go to the settings menu where you can change this option. Turn on the "Allow from this source" switch for your browser. Then go back to the screen you were on before. Make sure that you turn this option back off once you are finished installing the game to ensure your device is secure.
Now you should keep an eye on a screen which will prompt you to install Baldi's Basics Classic. Tap install to start the process.
Once the app is finished installing, you should be able to tap "Done" to leave the screen, or "Open" to go straight into the game! Enjoy!
Again, if you enabled the ability for your browser to install unknown apps during this process, it is highly recommended you go back into settings and disable this option again for your device's security, unless you regularly install apps through your browser.