Demi Lovato flaunts baby bump on set of Will & Grace
Demi Lovato shows off baby bump on her social media account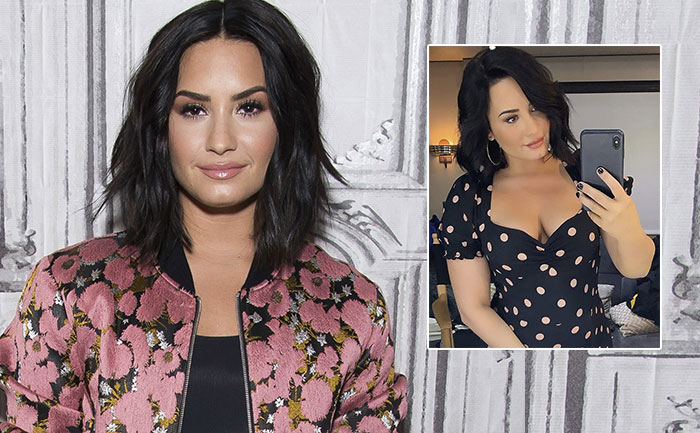 Demi Lovato lately shared a picture with her fans flaunting baby bump on her social media account. Apparently, Demi was on the set of Will & Grace while she posted the picture giving a sneak-peak on her social media handle. The popular singer cradled the baby on the set as she asked her fans whether it was real or fake.
Meanwhile, Demi took to Instagram to share the picture with her fans. She wrote, "Real or fake? #WillandGrace #MeetJenny." Check out the picture below.
Although the caption in itself was enough to make one realize that it was fake. However, for Demi's followers it was a shocker and soon comments began pouring down the post like anything. One fan wrote, " I was shook for a moment," whereas there were many others who felt the similar kind of shock after seeing the picture.

It wasn't long time ago when Demi Lovato had announced publicly her new boyfriend Austin Wilson. It was understandable why her fans felt the shock as she shared the picture but they didn't give a close look at her caption properly. At present, no one really is aware how long she and her boyfriend have been together for the span of time.
The couple had shared a picture on the Instagram where the 25 year old model boyfriend and Demi appeared all loved up.  As per a report in ET, Demi is currently filming for her role as the character Jenny since many weeks. The singer had been posting pictures and videos with her cast Will & Grace on her Instagram.
Also Read: Demi Lovato And Austin Wilson Make Their Relationship Instagram Official