Host asked Ballon D'Or winner Ada Hegerberg to 'twerk'; apologises later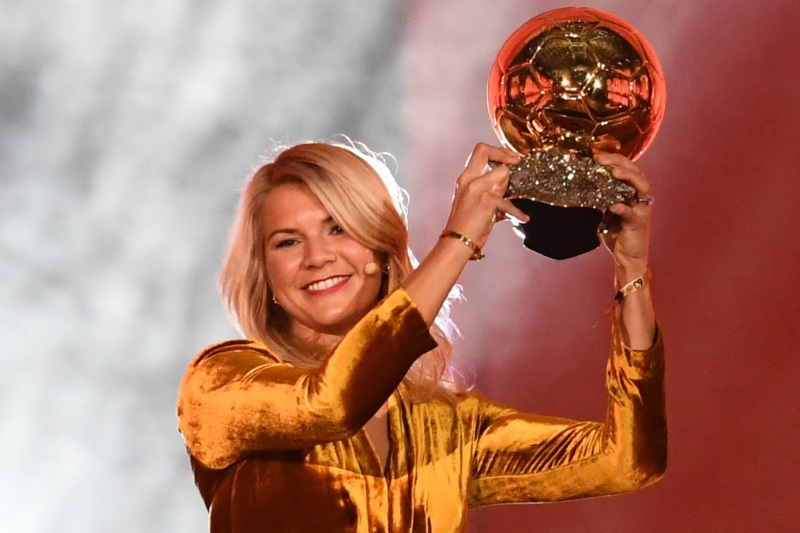 It is very unfortunate that even in 21st century many men still consider women as objects despite their achievements in various fields. Isn't this a height? It happened at the Ballon d'Or when a female player was asked to 'twerk'.
Norway's Ada Hergeberg was the first female Ballon d'Or winner and it was a great moment in her life. However, it got overshadowed when host Martin Solveig asked her if she could 'twerk' live on stage. It is to be noted that 'twerk' means shaking body in a provocative way in a dance move.
Martin Solveig just asked Ada Hegerberg if she knew how to twerk @JM_Aulas pic.twitter.com/YG6eNtBsCY

— s k e k ? (@skekky_) December 3, 2018
Ada Hegerberg, who helped Lyon to the French title and Champions League, said no and stormed off. Solveig tweeted shortly after the ceremony, saying he had apologised to Hegerberg for the remark. "I explained to and she told me she understood it was a joke," Solveig wrote. "Nevertheless, my apologies to anyone who may have been offended. Most importantly, congratulations to Ada," he added.
DJ Martin Solveig apologising for asking Ada Hegerberg if she can twerk… #BallonDor pic.twitter.com/zawE6ZvgDY

— Capital Manc News (@CapitalMANNews) December 4, 2018
Meanwhile, Ada Hegerberg said, "He came to me afterwards and was really sad that it went that way." "I didn't really consider it sexual harassment or anything in the moment. I was just happy to do the dance and win the Ballon d'Or," she added.
Sorry, you hysterical loons, #AdaHegerberg says it wasn't sexist, ill conceived, but not sexist. Hope you can wind your necks back in now #ballondor pic.twitter.com/cEK53lbXwk

— Dave (@d_greenleaf82) December 4, 2018
Ada Hegerberg has scored 42 goals this season and 15 in the Champions League for Lyon.
On the other hand, Luka Modric ended a decade of dominance by Lionel Messi and Cristiano Ronaldo in the Ballon d'Or.
Also Read: New 'Captain Marvel' poster released ahead of second trailer