Bangladesh: 11 dead after 6 air conditioners explode in a mosque
Gas pipeline blast injures dozens of worshipers at mosque in Bangladesh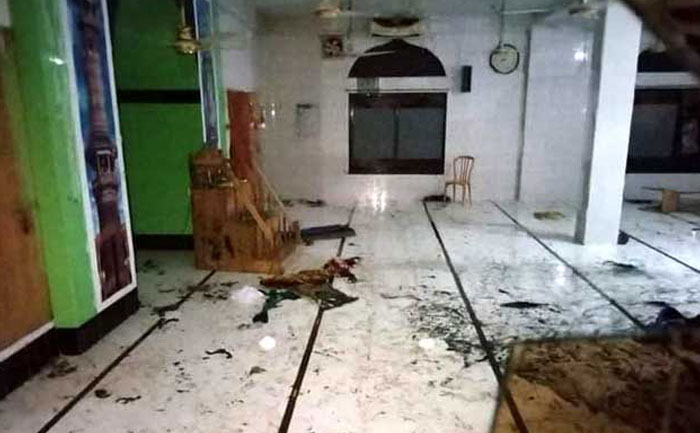 An underground gas pipeline near a mosque exploded during evening prayers outside the capital of Bangladesh. It left dozens of Muslim worshipers with critical burns. At least 11 people were reported dead on Saturday after six air-conditioners exploded at a mosque in Narayanganj's Fatullah in Bangladesh.
1 child died and at least 50 people were injured after AC exploded in a #Masjid during Isha prayer in Narayanganj, #Bangladesh on Friday night.

Around 35 admitted patients are suffering from 60 to 70 percent burns, many patients condition is critical.

Please, Pray for them. 🤲🏻 pic.twitter.com/PM0RTgmZt6

— Sakibul Hoque 🇧🇩 (@SakibulHoque8) September 4, 2020
50 people were injured in the mosque blast in Narayanganj. The Blast took place in the air conditioner of Baitus Salah Jame mosque at Fatulla on Friday night. Around 35 people suffering from 60 to 70 percent burns were admitted to a nearby hospital, many of them are in critical condition.
As reported by sources to Dhaka Tribune that, "A gas pipeline of Titas Gas passes beneath the mosque. Gas had leaked from the pipeline and accumulated inside as the windows were closed. The explosion was probably triggered due to sparks when someone tried to switch on or off the ACs or fan."
Sources further added, The explosion took place when the Muslim worshippers were about to end their Isha prayers. Most of the victims have burns covering 60 to 70 percent of their bodies."
Firefighters were investigating why the explosions took place.
Also Read: Fact Check: Photo showing people protesting in Mumbai against CAB is from Bangladesh