Bangtan Boys Showcase Crafting Skills Creating BE Photocards 
BTS members Jungkook, Jin, Jimin, Suga, J-Hope, V and RM create adorable photocards in their latest video. These seven members flaunting their crafting skills is unmissable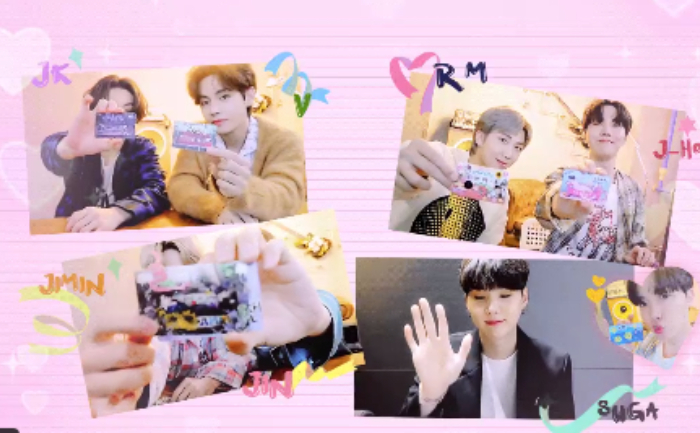 Bangtan Boys are quite sincere towards their ARMY and they never fail to stun their fans with their adorable videos and social media posts. The seven members- Jungkook, Jin, Jimin, Suga, J-Hope, RM and V were seen creating the BE photocards on the Bangtan Bomb YouTube channel. We just can't stop adoring them for their artistic skills. They were divided in three groups and Suga did his part alone. All of them created their respective cards giving the cards their personalized touch.
The groups were divided as RM and J-Hope, Jin and Jimin, V and Jungkook, Suga(he shot the video alone). The video starts of with RM and J-Hope creating their cards and RM confesses about being clumsy while he tries to use maximum stickers. On the other side J-hope wanted him to wrap it up soon. Jin and Jimin  were quite involved in making their cards extra glittery. V and Jungkook as unusual made their fans flutter with their hilarious talk. Suga who is still recovering from his shoulder surgery shot the video from isolation and he added some emojis to his photocard and he explained the concept. Here check out the complete video:
What are your views on these photocards? Do let us know. Earlier the boys posted their video call version for Life Goes On song.
For more such updates, stay hooked on to The Live Mirror.
Also Read: BTS Members Look Like THIS If They Were On Video Call With ARMY-Watch