Bank strike: Several bank branches, ATMs could be shut today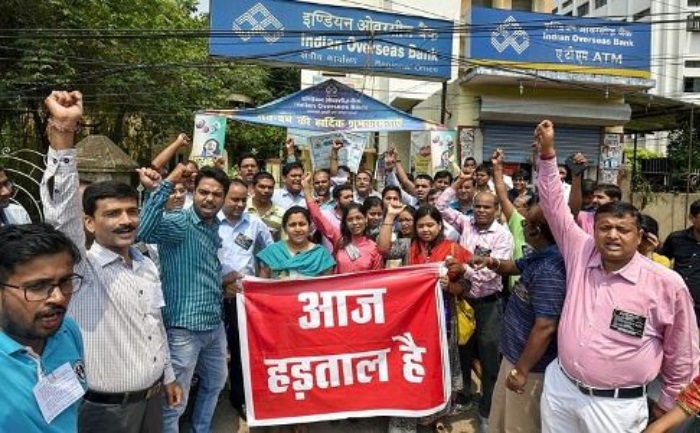 Banking operations across India could be hit today. The reason being employees of two bank unions are sitting on a 24-hour bank strike from this morning and another bank union have extended full support. The two banks workers union are: All India Bank Employees Association (AIBEA) and Bank Employees Federation of India (BEFI). They are on a strike after a meeting with chief labour commissioner in New Delhi failed.
The unions are protesting against the Narendra Modi government's decision to merge ten public sector banks into four bigger banks. The All India Trade Union Congress has described the bank mergers as ill-timed. Bank employees' union leaders have also threatened to shut down ATMs.
As reported by PTI, After Bank of Baroda's merging with Vijaya Bank and Dena Bank, finance minister Nirmala Sitharaman has announced that the United Bank of India and Oriental Bank of Commerce are to be merged with Punjab National Bank. Syndicate Bank is to be merged with Canara Bank, while Allahabad Bank will be merged with Indian Bank. Andhra Bank and Corporation Bank will amalgamate with the Union Bank of India.
The bank unions are not only protesting the merger but are also demanding a reduction in service charges and penal charges besides an increase in interest rates on bank deposits.
This will be the third day that banks will be shut across Mumbai. Yesterday, all banks were closed across Maharashtra and Haryana due to assembly elections. Although State Bank of India (SBI), expects minimal impact on its operations. Bank employees' union leaders have also threatened to shut down ATMs.
Also Read: Banks to charge customers on non-maintenance of minimum average balance