Batista Shares His Pick For WWE Hall Of Fame Inductor
The nWO were also announced as inductees for the WWE Hall Of Fame class of 2020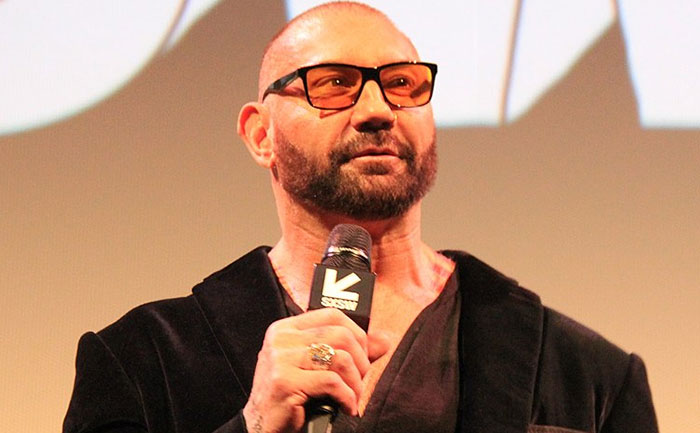 WWE Hall Of Fame class of 2020 started off with a bang when Batista was announced as the first inductee. The nWO were also confirmed as inductees.
Ever since the news broke out, fans have been speculating who could be inducting these legends into the Hall of Fame. Batista has clarified things from his end, revealing who he has asked to induct him into the WWE Hall of Fame. The Animal replied to a tweet about the possible candidates who could induct Batista, including former Evolution teammates Triple H and Randy Orton.
However, Batista revealed that he had asked former WWE wrestler and current producer Fit Finley to induct him.
I owe a lot to all those names mentioned and many more but for personal reasons I've personally requested that @ringfox1 induct me into the #WWEHOF … I'm sure that anyone who knows Fit Finlay will not question my request. https://t.co/avDddMC4jJ

— Dave Bautista (@DaveBautista) December 9, 2019
Batista shared with PEOPLE that Vince McMahon gave him the news personally. He also revealed that he is really stressed out about his induction speech.
"Vince called me personally to ask me, I was just … I wasn't surprised, but I was pretty happy. It's a good feeling, it's a really great feeling. As soon as I hung up the phone, I was … and excuse my language, I was like, 'S***, I gotta give a speech.' And that is what I've been stressing about since."
Batista wrestled his final match at WrestleMania 35 against Triple H in a No Holds Barred match. The Animal ended up losing the fight due to interference from Ric Flair. Batista then announced his retirement from professional wrestling.
Batista has stated that he does not want to return to competing in WWE and is happy where he is signing off in his career.
ALSO READ: Dave Bautista Flirts Up A Storm With Fellow Wrestler Dana Brooke On Twitter