Batman: Arkham Legacy May Be Announced At The Game Awards
The Game Awards kick off on December 12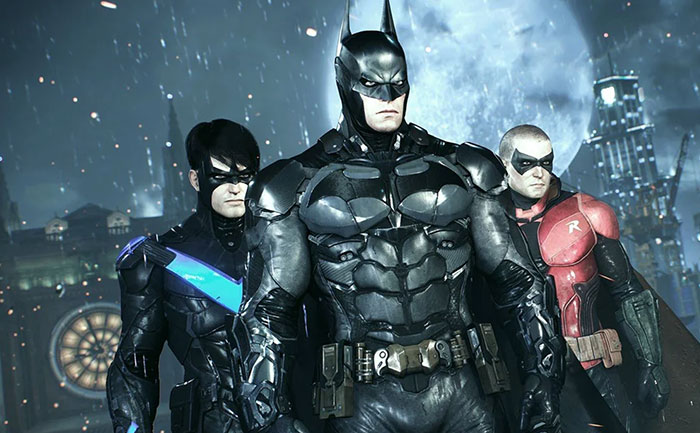 There are rumours that Batman: Arkham Legacy may be announced at the Game Awards next month. Batman: Arkham Legacy might be the next instalment to the acclaimed Arkham video game trilogy. However, Rocksteady studio is no longer in charge of the project as they're working on developing a new game. Batman: Arkham Legacy is now in the hands of Warner Bros. Montreal. They have previously worked on the spinoff Batman: Arkham Origins. According to the new leaks the game announcement may take place next month at the Game Awards.
YouTuber SLCMOF took to Twitter to claim that he has been tipped off about the unveiling of Arkham Legacy at this year's Game Awards in a hilarious tweet.
According to WWG which is reporting on Gamespot which is reporting on IGN which is reporting on a https://t.co/xU0LOAGMlP article which is reporting on YouTuber slcmof which is reporting on Italian games journalist Gabe BATMAN ARKHAM 2019 REVEAL CONFIRMED!!

So much journalisming

— Coby – SLCMOF (@slcmof) November 29, 2019
The Game Awards have become the preferred choice of venue for publishers looking to make things official about their latest ventures. This year the ceremony is slated to take place in Los Angeles next month. SLCMOF has also cautioned that none of these facts are officially confirmed as of yet.  However, according to the YouTuber, this news has the same source that leaked multiple concept art for Warner Bros.' scrapped Batman game.
Looking at the facts, it is not hard to imagine this news being true. Warner Bros. have been hinting at a new Batman game for a while now. The gaming community doesn't have to wait for too long to know if the rumours are true. The Game Awards 2019 are slated to take place next month on December 12th. The list of nominees for this year's Game Awards has already been released.
ALSO READ: The Game Awards 2019: Complete List Of Nominees