Game Of Thrones Season 8 Deleted Scene: Tyrion & Sansa take on wights
Tyrion Lannister & Sansa Stark turn heroes inside crypt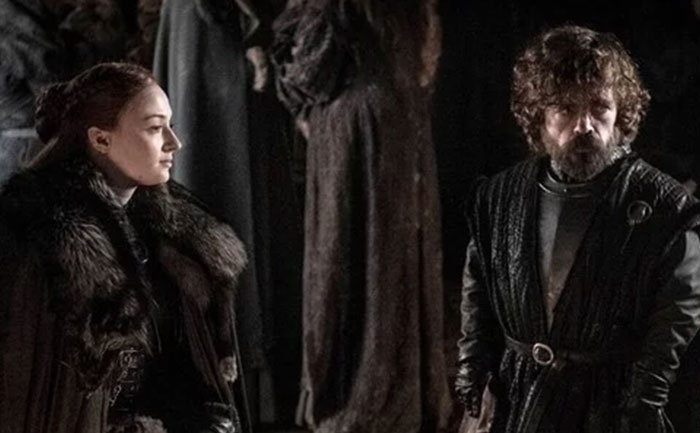 Game of Thrones season 8 most significant moment was the Battle of Winterfell which witnessed the living take on The Night King as well as his dead army. Though Jon Snow, Daenerys Targaryen, Jaime Lannister, Brienne Of Tarth, Theon Greyjoy, Arya Stark, and others were involved in battle, Tyrion Lannister and Sansa Stark were actually stationed inside crypt, along with women and children.
Although there were several who criticised Tyrion and Sansa for staying inside crypt instead of fighting wights. Then a gentle moment can be seen between the two who were formerly married, as they were gearing up for their dragon glass daggers to avenge others.
But Alas! What happened after that was not shown. Later on, what was shown was that the two survive the battle of Winterfell somehow. Surprisingly, a deleted scene will be made available soon enough on GOT Season 8 home release we will actually get to see the couple in action as they attack the wights. The scene which was reportedly shared by Entertainment Weekly, where we see the wights wrecking apart disastrously the crypt as well as attacking unarmed women and children.
Missandei hides behind one of the Stark statues, she actually encounters Gilly and little sam too. Moreover, Sam begins crying and Gilly and Missandei try to keep him quiet but all efforts fail. So, when the wights hear Sam's weep, they cautiously follow the sound and then three casualties were in near future just before Tyrion and Sansa save night by killing them all with dragon glass.
Also Read: HBO Announces New Game Of Thrones Prequel Series, House Of The Dragon