Bigg Boss 14, Nov 16, Written Update: Eijaz, Nikki, Rubina, Jaan, Kavita and Jasmin get nominated
Here's what happened on November 16's episode of 'Bigg Boss 14.'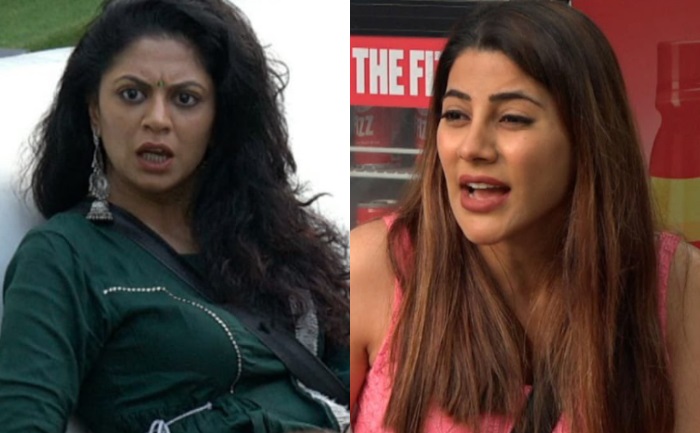 The contestants wake up to the 'Happy Diwali' song. Nikki and Pavitra discuss about Eijaz and his game plan. Kavita tells Rahul that Eijaz has made his group, says Jasmin, Abhinav, Aly, Rubina are in one group. Aly denies being in any group, the duo gets into a heated argument. Kavita called him badtameez gunda. Aly in return calls her pagal aurat. Later, Jaan and Kavita get into a spat, Kavita tells him that he is just a chamcha. Kavita says that everyone in the house is scared for her, Pavitra laughs. Jasmin talks to Kavita about her fight with Aly, she reveals that she is hurt and says that she will never talk to Aly.
Pavitra and Eijaz talk about the Weekend Ka Vaar task, she says that she does not have any feelings and Eijaz tries to talk to her. Nikki and Kavita talk about their bond and Pavitra tell Jaan that Nikki has found his replacement. Nikki talks to Kavita and says that she regrets not reacting when Aly threw water on her face.
Rubina calls Abhinav kaam chor while Jasmin supports him, and says Rubina does a lot of chic chic. Rubina talks to Abhinav and says that she is hurt because Jasmin said that she has a superiority complex. Aly and Jaan yet again talk about Kavita's behaviour and they call her fake.
 Bigg Boss announces the nomination task and says that 6 contestants will be nominated and Aly has to take the decision. Aly nominates Nikki, Jaan, Kavita, Abhinav, Eijaz and Rubina. Bigg Boss asks Aly that he gets a chance to save someone except them and nominate someone else in their place, he names Abhinav. Abhinav saves Rubina and nominates Rahul. Next, Jasmin gets a chance to save someone, she saves Abhinav and nominates Pavitra.  Jasmin gives Rahul the chance to play, he saves Pavitra and nominates Rubina. Lastly, he gives Pavitra the chance and she saves Rahul and nominates Jasmin.
Nikki and Rahul talk about their friendship, she says that she wants to be a good friend with him. Pavitra says that Aly is playing a game.
(Episode ends)
ALSO READ: Bigg Boss 14, Weekend Ka Vaar, Written Update: Shardul Pandit Gets Evicted From The House