Bigg Boss 14, Nov 2, Written Update: Nishant and Kavita get eliminated
Here's all that happened in tonight's episode of 'Bigg Boss 14.'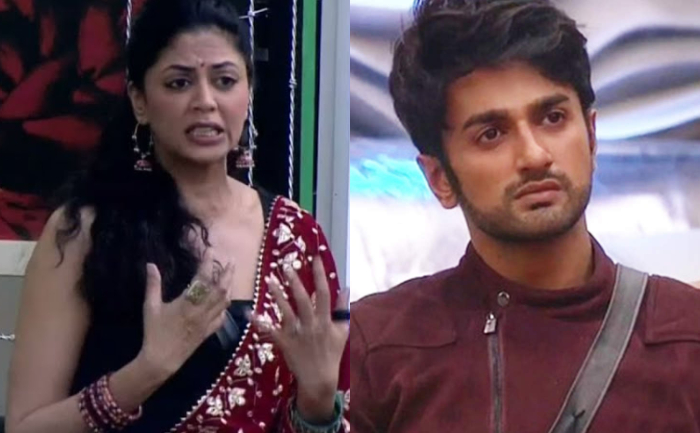 Bigg Boss 14, Nov 2, Written Update: Abhinav talks to Rubina about the game. Rahul and Jasmin talk about the differences, she says that she misunderstood him but she wanted an apology from him, to which Rahul says he can't say sorry instantly because he wants to feel sorry from his heart rather than saying it just for the sake of it. Finally, he apologizes to Jasmin and they sort out their misunderstanding.
Eijaz tells Pavitra to not eat in the garden area. Punia gets upset and says that she does not like it when someone interrupts her while she eats. Eijaz tells her to follow the rules just like other contestants, later, they fight over the duties in the house. Jasmin calls Eijaz. Kavita apologizes to Eijaz. He refuses to accept it and says her behavior will not be accepted next time. Eijaz makes Nikki his assistant.
Shardul asks whosoever the contestants that he will not wash the teacup,  and should wash their own cup after drinking. Eijaz asks Shardul to find out whose cup it is. Nikki says that Naina drank green tea. Pavitra gets hyper after understanding that Nikki used luxury item. Jaan says he had no idea when Naina took green tea from the luxury item. Later, at night, Nikki and Jaan discuss the same, Naina gets furious and argues with Nikki. Eijaz tells them to stop fighting and to continue it later. Nikki discusses the same with Jaan in front of Pavitra.
It's the next day and the housemates wake up to Humma Humma. Nikki tells Eijaz that Jaan took a false promise of his mother and lied to her. Eijaz, Naina, and Jaan discuss the same. Eijaz gives Naina a punishment and takes away her cigarette box and tells Jaan to give his luxury items back. Naina tells the contestants that she will not cook breakfast and lunch today and calls Eijaz two-faced. She also gets pissed at Jaan for lying. The housemates convince Eijaz to tell Naina cook food. Naina tells Rahul about how Eijaz was plotting this for a long time. Pavitra tells Jaan that she should have explained rules to Naina. Nikki tells Eijaz she is hungry and that he should convince Naina.  Pavitra asks Eijaz to tell Naina to not stop cooking.  Naina finally decided to makes paratha for everyone except Jaan and Eijaz.
Rubina and Nishant discuss the elimination. Pavitra asks Nikki why Eijaz is allowing her to take things from the BB mall, to which, she says because she is doing all his work. Later, Pavitra massages Rahul to make Eijaz jealous. She says Jaan gives him a massage. Eijaz goes to Pavitra and picks her up. Abhinav tells Naina that everyone was plotting against her and it was all pre-planned.
After a while, Bigg Boss tells the green zone contestants that they will evict a contestant from the red zone area today. BB also says if their decision matches the audience's decision then only one participant will be eliminated else there will be a double eviction. Pavitra, Nikki, Abhinav, Rahul Jaan, Shardul, and Eijaz also name Nishant, Naina names Kavita. Nishant gets evicted, he leaves the BB house. Jaan cries Nikki tells him these things will happen in the game. Eijaz asks Jaan to focus on the game. Bigg Boss announces and Kavita gets evicted from the house, she greets everyone before leaving except Eijaz, he says he is upset about Kavita's statement during Weekend Ka Vaar.  Bigg Boss asks Rubina and Jasmin to shift to the green zone.
Rahul and Abhinav discuss the politics in the house. Pavita and Jasmin talk about Jaan. Punia says that Jaan will not survive in the BB house without Nikki. Nikki says she will always take a stand for Jaan.