Bigg Boss 14, Nov 20, Written Update: Kavita beats Jasmin to be new captain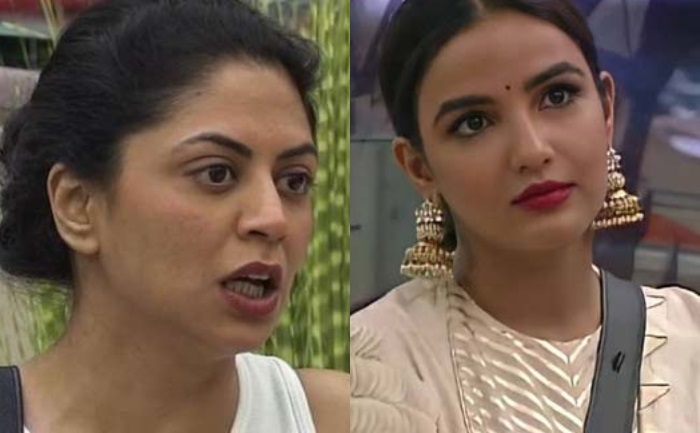 Pavitra talks to Rahul, she reveals that she did not know that Eijaz will nominate her since he thought that Rahul was biased towards Jasmin.  Rahul says Eijaz should have waited for a little before taking out the box and that would have proved him biased. Jaan expresses his disappointment towards Eijaz, Rubina and Aly show the direction to Jasmin to move towards the washroom.  Bigg Boss tells Rahul and Pavitra to become the sanchalak of the task.
Jaan and Nikki discuss their friendship. Jasmin tells Aly that Pavitra put an insect in her box. Aly takes that revenge from Kavita. Jasmin and Pavitra argue with each other. Pavitra pours water on Kavita and asks her to wake up. Nikki tells Rahul that Rubina dominates her husband. Nikki says that insults Abhinav too.
The next morning, contestants wake up to the song 'Kamli.' Nikki tells Kavita that Jasmin will not be coming out of the box soon. Kavita says she won't come either. Later, they discuss how Eijaz is trying to be friends with Rubina and others. Rahul asks Jasmin and Rubina when they are planning to get out of the box, and a verbal argument happens between Kavita and Jasmin. Kavita concludes and tells Rahul that no one is going to come out from the box till next season. Rahul advises Kavita and Jasmin to make a deal to end the task mutually. Abhinav and Rubina discuss a solution to make Kavita leave the box and decide to convince her. Rahul asks Abhinac not to come close to him next time. Abhi tells Rubina how Rahul was asking him to not come close to him, he says that he will tell Bigg Boss about Rahul threatening him.
Rubina talks to Abhinav and says they should gear up the task by trying to make it interesting by grouping all and trying to solve Kavita's issue with the contestants so that she comes out. Rubina approaches Eijaz first, but he does not give in to their plan. Abhinav refuses to support Rubina and they argue. Nikki says she wants Kavita to become captain. Rubina tries the talk to Kavita, and she reveals that she wants to be the captain. Later, Rahul tells Aly that Kavita is winning in the task as her box was not opened once. Aly gets upset by Rahul's decision and Jasmin cries. Abhinav tells Rubina to not interrupt Aly and Jasmin's decision. Aly puts powder in Kavita's box, Jasmin asks Aly, not to trouble her.  Aly slams Pavitra for abusing Khan, the Toofani senior and they get into a verbal argument. Bigg Boss asks Rahul to decide on who will become the captain and he chose Kavita. The contestants express their disappointment towards Rahul's decision.  Kavita thanks, Rahul. Eijaz shakes Kavita's hand and says well-done.
Later, Bigg Boss announces the 'Goodness wali champi task,' and the contestants are divided into two groups. Team A- Nikki, Eijaz, Rahul, and Aly. Team B- Jasmin, Rubina, Abhinav, and Jaan. Kavita becomes the sanchalak. Eijaz's team wins the task and the loser team does the chumpi of the other team. Later, at night, Jaan and Nikki share a moment and they both look at each other while lying in the bed.
(Episode ends)
ALSO READ: Bigg Boss 14, Nov 19, Written Update: Jaan- Eijaz Argue; Kavita And Jasmin Fight For Captaincy