Bigg Boss 14, Nov 19, Written Update: Jaan- Eijaz argue; Kavita and Jasmin fight for captaincy
Read to know what happened in tonight's episode.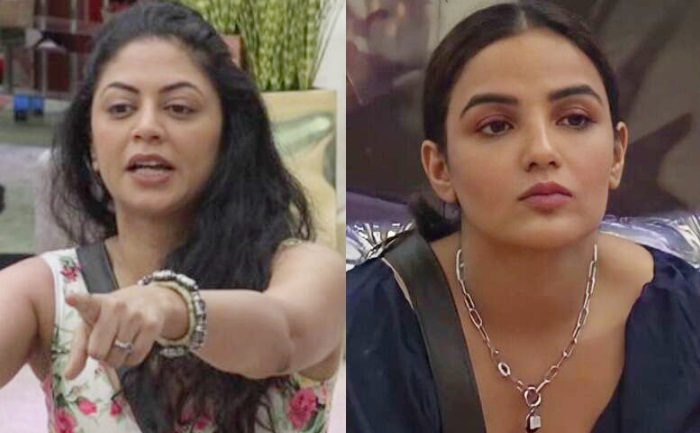 The contestants wake up to the song, Twist. Nikki and Jaan argue in the bathroom.  Eijaz talks to Aly about Jaan and says that he only talks and does nothing. Aly agrees. Bigg Boss gives the contestants another chance to become the captain and announces a new task, but, only the last 4 captains will get this chance. Aly, Kavita, and Eijaz will stay under the box. The one who survives will become the captain of the task. Eijaz is asked to choose his representative to perform the task and he chooses Pavitra.
Rahul becomes the sanchalak. Rubina and Abhi decide to protect Jasmin. Aly comes out from the box. Jaan decides to harass Kavita. Nikki protects Kavita. Jaan throws oil inside Kavita's box. Nikki pushes him away and says that he has broken the box. Abhinav asks Kavita to sit in a corner. Rahul tries to distract Pavitra and Eijaz protects her. Eijaz called Rahul a biased sanchalak and they get into a heated argument. Jasmin tells Rahul that Eijaz has a habit to demotivate the sanchalak always and she tells Rahul to not be bothered by him. Kavita says she would have come out but because of Jaan, she will not. Later,  Eijaz takes out Pavitra from the box, and he thanks Pavitra. Pavitra says that she didn't get up, and Eijaz thought that it was biased, and h didn't want Punia to suffer.
Jaan sprays inside Kavita's box. Kavita says he is spraying directly on her face. Rahul says she can get up if she wants to. Rubina tells him to give Kavita time to breathe. Pavitra accuses Jaan of getting influenced. Jaan defends himself. Jaan is completely heartbroken by Eijaz's gameplay and his fake friendship with him, he also breaks down, and a major argument happens between the duo.
Eijaz tells Abhinav that he saved Jaan two times. Abhinav says that Nishant was Jaan's friend and he threw him out. Eijaz says that he has never nominated Jaan either. Rubina and Jasmin discuss about Jaan. Abhinav talks to Rubina and asks her why she had to tell Jasmin everything, he asks Rubina to play individually and says she messed by revealing the task strategy to Jasmin. Aly asks Jaan to go and clear things with Eijaz. Jaan confronts Eijaz and Pavitra. Punia tells Jaan that he was the preference but Eijaz refused. Pavitra and Eijaz argue, she tells Eijaz to stop lying and to not play a game with her.
(Episode ends)
ALSO READ: Bigg Boss 14, Nov 18, Written Update: Aly & Jasmin Support Rahul In Captaincy Task