'Bigg Boss 14' Oct 11, Written Update: Salman Khan disappointed with contestants; asks them to leave
From Mumbai Indians cricketer interacting with the housemates to Salman Khan asking them to leave the Bigg Boss house-Here's all that happened.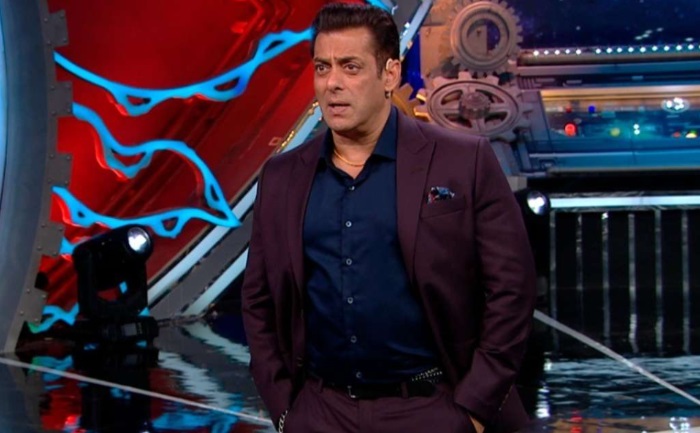 Tonight's episode begins with Salman Khan entering on the song '440 Walt.' He then shows a clip, in which the freshers react after the seniors select Nikki Tamboli as the first confirmed contestant instead of Pavitra Punia. Eijaz asks Nikki if she spoke to Sara and she says she will do it when she feels like it, to which, he says that she lacks humanity. Hina talks to Pavitra and says that she played good but Nikki was best. Sara tears up after Salman tells her that she is not giving her best in the game, Jasmin tried to convince her and Sara says that she is confused that should she be herself or play the game.
Salman Khan introduces Mumbai Indians players- Kunal Pandya, Hardik Pandya, and Ishan Kishan to the contestants and they play a fun game via video call. The Dabangg actor then praises the contestants and tells the contestants to stay honest in the game as that will affect TRPs of the show and also said that the show is getting a good response from the audience.
Salman says that not only the seniors but freshers also judge the seniors and reveals some statements said by the housemates about the toofani seniors-Sidharth Shukla, Hina Khan, and Gauahar Khan, he also tells them to guess which contestant has made the comment.
In the next segment, it's time for the seniors to rate the freshers according to their performance. Hina, Sidharth, and Gauahar tag Pavitra as the 'perfect' contestant for the show, whereas, for 'disappointment,' the seniors tag Rubin and  Abhinav.  Later, the 'Galatfehim ke gubare' task.  begins and it starts with Nikki and she gives her opinions on her housemates. Rubina and Pavitra end up in an argument.