Bigg Boss 14, Oct 17, Written Update: Nikki's 'confirmed' fresher tag gets revoked
Here's all that happened in tonight's episode of 'Bigg Boss 14.'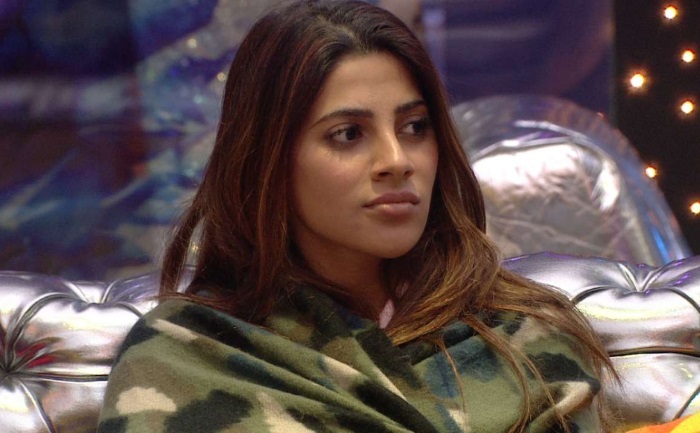 Bigg Boss 14, October 17, Written Update: The housemates wake up to Tattad Tattad. The contestants start discussing the chopping duty. Gauahar says that the cooking department should do chopping too. While Rubina and Abhinav stay adamant about chopping being a different duty from cooking, in the end, Abhinav accepts and says that he will do the cooking as well as chop the vegetables.
Pavitra gets irked with Rahul for interfering while she was having a conversation with Jaan and Nishant. Later, she tells everyone that if anyone makes food then please clean the stove, Rahul intervenes and they get into a heated argument. Jaan, Nishant, and Rahul kept secret names for Jasmin and Pavitra to talk amongst themselves.
Pavitra reads about the 'Luxury Budget' task. And for the task, singers Rahul and Jaan are chosen and they have to perform live and gain listeners and the one with the maximum listeners wins the task and gains the luxury budget hamper which the person can share with four freshers in the house. The task beings and the men start performing, and Jaan succeeds and he wins the task. He chooses Eijaz, Nikki, Shehzad, and Nishant to share the hamper. Rubina and Abhinav compliment Jaan's voice and call it versatile.
After a while, Bigg Boss gives the contestants a chance to choose if they want to see Nikki as a confirmed contestant or should be demoted. The freshers start discussing, in the end, Rubina, Abhinav, Jasmin, and Shehzad vote against Nikki while the rest Nishant, Eijaz, Rahul, Jaan, and Pavitra support Nikki. Seniors say the ratio is 5 is to 4. They ask freshers to discuss upon. Rubina accuses Jaan, Nishant, and Pavitra of being hypocrite, and for speaking against Nikki and yet supporting her, they start arguing over it. Bigg Boss asks the freshers about their decision, Eijaz says they haven't come to a mutual decision. Bigg Boss announces that as they could not come to a conclusion so Nikki remains a 'confirmed' contestant.
Hina and Gauahar laud Rubina for speaking up and for strongly putting forward her views, whereas, Nikki argues with Nishant and Jaan for not correcting her and for appreciating her even when she was wrong. Pavitra and Rahul sort their differences out. Nikki expresses her disappointment and decides not to be friends with Jaan. Jaan agrees.
(Episode Ends)
ALSO READ: Bigg Boss 14, Oct 16, Written Update: Seniors Get Into An Argument Over Nikki And Jasmin's Task