Bigg Boss 14, Oct 19, Written Update: Freshers pick their favorite senior's team
Here's all that happened in tonight's episode of Bigg Boss 14.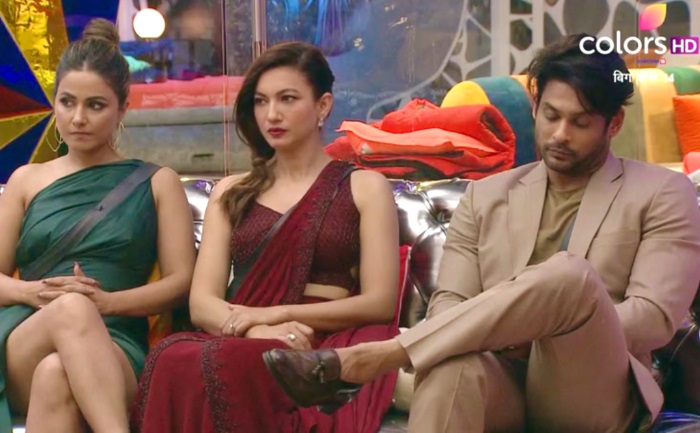 Bigg Boss 14, Oct 19, Written Update: Salman Khan in yesterday's episode said that Shehzad, Jaan, and Abhinav are in the bottom three and the contestants have to mutually decide which nominated contestant should be evicted this time. In the house, the housemates start discussing. Shehzad speaks to the contestants and says that he deserves to be in the house, Nishant, Jasmin, Pavitra, Eijaz, Abhinav, and Rubina support him. Next, Jaan also defends himself and talks to the inmates, Nishant, Rahul, Nikki support him. Lastly, Abhinav says that he knows everyone's decision, thus, he does not speak up.
On the stage, Salman tells the audience that the next two days are going to be very crucial as everyone will know who is confirmed and who is not, he visits the house virtually, and the voting begins. Pavitra votes against Shehzad, while Shehzad, Jasmin, Rubina, and Abhinav, vote against Jaan. Jaan and Nikki, Rahul, and Nishant vote against Abhinav. Salman says the now the seniors will decide.  Gauahar and Hina vote against Shehzad, whereas, Sidharth says that he doesn't want anyone to leave, however, in the end, he chooses Shehzad, but, he does not get evicted, Salman gives Shehzad the title of a 'ghayab' contestant.
Next, Salman announces a new task for the freshers, in which, the contestants have to spray foam on the face of the person and reveal why they don't see that person as a confirmed contestant. The task begins and Eijaz votes against Rubina, whereas, Nishant, Rahul, Jaan, and Nikki vote against Abhinav. Abhinav votes against Rahul and so does Rubina, lastly, Pavitra votes against Jaan.
After the freshers, Salman gives a task to the seniors and tells them to select contestants they would like to see in the Bigg Boss in the future. In the task, he says that two freshers will stand behind a screen, and they have to choose one from the pair. The task begins, and Hina, Sidharth, and Gauahar choose Rubina, Pavitra, Abhinav, and Jaan.
The freshers get a chance to pick their favorite senior's team citing a valid reason, Eijaz, Nikki, Pavitra choose Sidharth, Jaan and Rahul join Gauahar's team, and finally, Rubina, Abhinav, Jasmin, and Nishant choose Hina.
(Episode Ends)
ALSO READ: Bigg Boss 14, Weekend Ka Vaar, Written Update: Jaan, Shehzad And Abhinav In Bottom Three