Bigg Boss 14, Weekend Ka Vaar, Written Update: Jaan, Shehzad and Abhinav in bottom three
Here's all that happened in tonight's episode of 'Bigg Boss 14.'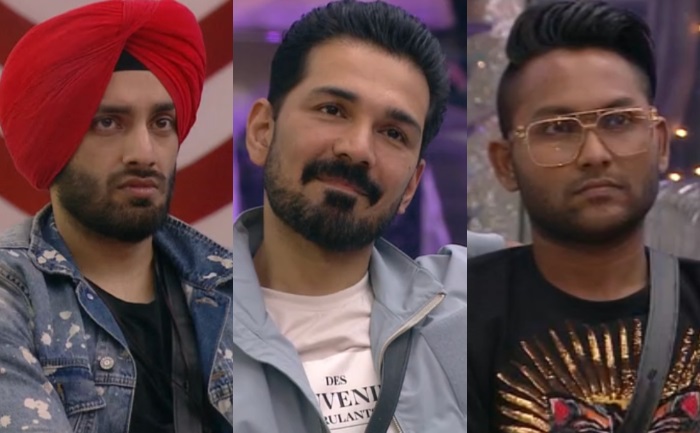 Bigg Boss 14, Weekend Ka Vaar, Written Update: The episode begins with Salman Khan entering the stage with the song Heeriye. He says that Rubina and Rahul were showing their real sides this week and were in their true form. On the other side, Bigg Boss announces a task, in which, the contestants have to pick between Rubina and Nikki and decide who has more 'garbage ' in their brain. This irks Rubina and decides to opt-out of the task and says that she finds this derogatory.
Salman Khan meets the contestants through a video call.  Salman schools Rubina for disobeying and questioning Bigg Boss. He explains to Rubina about how the definition of kachra is different from what she is thinking. Finally, after a lot of discussions, the task finally happens, and Eijaz, Nishant, Pavitra, Jaan speak against Rubina, and, Abhinav, Shehzad, and Jasmin speak against Nikki. Salman tells Rubina to enjoy the task.
Salman tells Jaan that he is not playing his game and looks like he is influenced by someone in the house, Jaan defends himself. Salman talks about #TamboRa, for Nikki and Rahul. Nikki gets furious with Jaan for not showing her the right direction being his friend. Salman praises Nikki and says all her liking her outside. He also praises Rahul.  Gauahar says he entertained a lot this week. The host also tells Jasmin that she looks real in the house and lauds her for showing her real personality.
Next, Salman announces the katghada task, the task begins, Eijaz calls Rubina at the witness box and asks her if she has a personal problem with him, she admits having an issue with him and calls him two-faced. She says that he accused Abinav of trying to remove Pavitra's top. Next up, Punia goes into the witness box, Rubina accuses Pavitra of coming between her and Abhinav. Pavitra clarifies and says she wanted to talk with Abhinav who is also a contestant. Salman supports Pavitra and says that it is fortunate that Abhinav is Rubina's husband, however, he is also an individual personality in the house. Hina and Gauahar interfere and tells them to play their game individually.
Rubina next calls Rahul and talks about the style task, he clarifies the misunderstanding. Next, Jasmin calls Eijaz on the witness box. Jasmin accuses him of getting violent and physically intimidating her during the immunity task. . Eijaz says he would never cross the line. Jasmin says it made her feel very uncomfortable, Salman says that she should have taken a step back if she felt uncomfortable. Salman yawns and ends the task, he says they should solve their issues with each other from here onwards.
Next, Salman talks about elimination and says that Abhinav, Jaan, and Shehzad are in the bottom three. However, there is a twist, Salman tells the freshers that they have to mutually evict one nominated contestant, and give valid reasons for the same.
(Episode Ends)
ALSO READ: Bigg Boss 14, Oct 17, Written Update: Nikki's 'Confirmed' Fresher Tag Gets Revoked