Bigg Boss 14 PROMO: Pavitra calls Rahul 'neech' for saying she has a crush on Abhinav
In the new promo, Pavitra Punia confronts Rahul Vaidya for saying that she has a crush on Abhinav Shukla.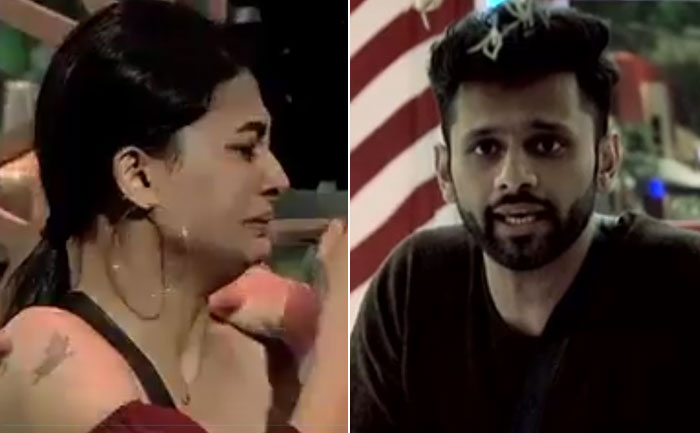 The fight to survive and win Bigg Boss season 14 has ultimately begun, and this season has faced a lot of drama already. Now, in the latest promo, Pavitra Punia and Rahul Vaidya engage in a war of words, as the latter during the captaincy task alleged that Pavitra is trying to save Abhinav Shukla as she has a crush on him.
In the promo shared by the official channel, Pavitra confronts Rahul about the statement he made about having a crush on her fellow contestant Abhinav, she also says that it's an indirect question to her character. "Rahul, aapne kaise yeh baat bol di ke I have a crush on Abhinav (Rahul, based on what did you say that I have a crush on Abhinav)?" Rahul says accepts and says that she had told him that she has a crush on him.
Rahul says that it's his right to make whatever comments he chooses to, to which, Pavitra says, "Tumhare jaise mard hote hain jo auraton pe lanchhan lagaate hain (Men like you cast aspersions on women's character)."
Punia saying, "Tum ek neech insaan ho. Tumharey jaisey mard hotey hai jo aurto ke upar lalchan lagatey hai. Maa kasam cheer dungi me tereko.(I swear on my mother, I will destroy you)." Rahul responds and says, "Yeh dhamki kissi aur ko deh (Go threaten someone else)."
The episode ends with Pavitra bursting into tears and Abhinav's wife Rubina consoles her and tells her that it is Rahul's 'cheap mentality' to think that way.
Watch the promo:
To know what happens in tonight's episode, watch Bigg Boss 14 on Colors TV. Till then, stay tuned to The Live Mirror.
ALSO READ: Bigg Boss 14, Oct 22, Written Update: Nishant Singh Malkani Becomes 1st Caption Of The House