Bigg Boss 14, Oct 22, Written Update: Nishant Singh Malkani becomes 1st caption of the house
Here's all that happened in tonight's episode of 'Bigg Boss 14.'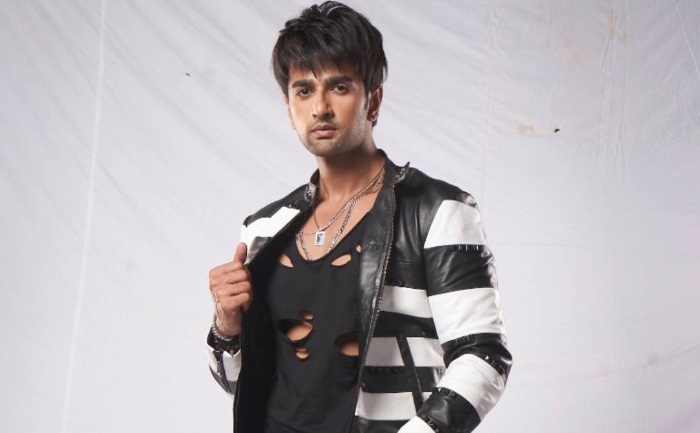 Bigg Boss 14, Oct 22, Written Update: Sanchalaks Pavitra and Eijaz keep arguing over the captaincy task, the duo brings out a topic from the past.  The situation gets heated and they raise their voices. Eijaz sticks to his discussion that Rubina came out last, whereas, Pavitra says that Abhinav came out last. Meanwhile, Nishant and Jaan discuss the task and plan their strategy, later, Nishant, Abhinav, and Rubina plan to not let Rahul and Nikki win the task.
Pavitra and Eijaz's argument continues for a while, Abhinav interrupts to end the debate and agrees that he came last. Eijaz refuses to believe and says he will not agree with it. Jaan tells Nishant to let them handle Nikki so that they can be in the good books. Abhinav and Rubina discuss the argument between Eijaz and Pavitra. Nikki intervenes and tells them if they don't come to a conclusion then the task will be canceled. After a while, Bigg Boss asks the sanchalaks their decision, but they fail to come with an answer and Bigg Boss asks the sanchalaks to disqualify Abhinav and Jasmin from the captaincy race. Jasmin gets furious with this decision and tells Bigg Boss that the decision is unfair.
The second round begins,  Rubina comes out last, without any doll as she can't pick her own doll, Rahul comes out second last, and thus, Eijaz and Pavitra ask him out of the race. He disagrees and the sanchalak change their decision and disqualify Rubina. Nikki tells Nishant, Jaan, and Rahul also that she wants to be captain. Nikki says her friends are not with her so she doesn't want to become a captain.  Nikki tells Rubina that she is opting out of the game and calls her friends 'fake', and says that Rubina's friends are not fake. Jaan, Nishant, and Rahul defend themselves. Eijaz and Pavitra give the final call and tell Rubina that she is in the game.
The third round begins, Jaan says that he does not want to win the captaincy task. Nishant and Jaan walkout, Rubina and Rahul Vaidya remain inside the house but refuse to step out of the house. Later, Rahul comes out first. Nikki breaks down and Pavitra consoles her. Jaan argues with Pavitra and says that she always supports Nikki.
#PavitraPunia de rahi hain @nikkitamboli ko dilaasa. Kya iss dhokhe ke baad sambhal paayengi @nikkitamboli? #BB14 #BiggBoss2020 #BiggBoss14 @BeingSalmanKhan pic.twitter.com/b8zkpF5Lry

— COLORS (@ColorsTV) October 22, 2020
It's the last round, between Jaan and Nishant, the task beings and Jaan gives Nishant the opportunity to become the first captain of the task.
.@NishantSingh_ becomes the first @PlayMPL captain of the #BB14 house. Did you support his strategy during the task?#BiggBoss2020 #BiggBoss14 @BeingSalmanKhan pic.twitter.com/R11JPOyZmA

— COLORS (@ColorsTV) October 22, 2020
Nikki talks to Jaan in the washroom and tries to sort their differences out. Later, Jaan is seen missing his mom and talks about Nikki's behaviors to Nishant. Nikki and Rahul talk and she ends up crying, he consols her. Later, Nikki goes to meet Pavitra in the red zone. Pavitra and Jaan ask Nikki to leave the red zone. Jaan comes to talk to her and he also gets into the red zone. Nikki says except Eijaz and Pavitra nobody in the house is her friend. Nishant says that he is not liking Jaan getting manipulated by Nikki. Rubina and Jasmin ask Nishant to use his brains now. As the captain, Nishant tries to tell Jaan and Nikki to get out of the red zone, as it is against the rules. Bigg Boss intervenes and tells Nishant to sort the issue and to get them out of the red zone. Nikki denies and stays adamant to stay in the red zone. Rubina tells Jasmin that Nikki is playing it smart and is using her emotional side to manipulate others.
(Episode Ends)
ALSO READ: Bigg Boss 14, Oct 21, Written Update: 'Sanchalaks' Pavitra & Eijaz Lock Horns During Captaincy Task