Bigg Boss 14, Weekend Ka Vaar, Written Update: Naina Singh gets evicted
Here's all that happened in tonight's Weekend Ka Vaar episode of 'Bigg Boss 14.'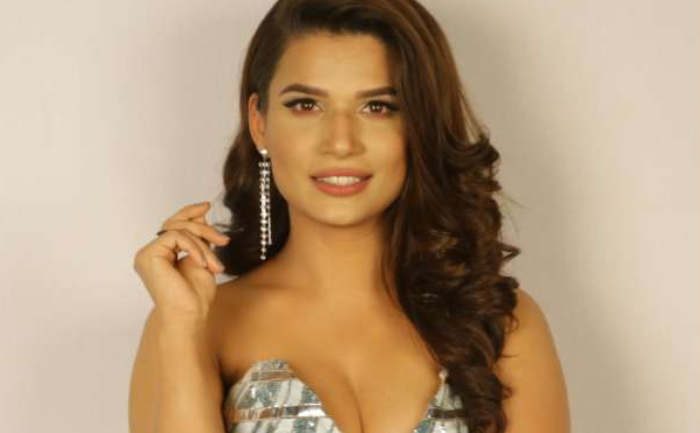 Salman Khan enters the show and talks to the contestants, he tells Kavita Kaushik that she is back in the show again as the audience wanted her. Later, he announces a task, in which, the housemates have to reveal the faces of each other. The task begins, Eijaz, Jaan and Pavitra receive the most tags against them.
Salman slams Pavitra for hypocrisy, he also tells her that she repeated the same mistakes as Kavita. Pavitra tries to defend herself and apologizes to Eijaz. Salman also tells Punia that she is apologizing only because he is bashing her, later, the host also slammed the contestants for not stopping Pavitra from getting physically aggressive during her fight, Khan also questioned Eijaz for not making an issue out of it, Eijaz says that the contestants make fun of his aggression, thus he did not. Salman tells Punia to not keep any expectations from anyone, he also questions Abhinav's silence during Eijaz-Pavitra's fight. Salman also asks Jaan, Nikki, and Pavitra if they had decided to trouble Eijaz during his captaincy. Rahul says that the reason he didn't interfere because Eijaz and Pavitra often fight and make up every day.
Next, Salman questions Nikki's behavior during the nomination task and slams her for putting the pants in her pants. He also lauds Rahul for being patient during the task. Nikki justifies herself and says that she was scared and had no option thus she kept it in her pants. Salman also questioned Rubina for telling her that she was wrong,  she says that Nikki does things in the tasks which are unbelievable, and she plans all this. Salman also says if Rahul would have done what same as Nikki did, everyone in the house, would have gone against him. Abhinav says that if they talk to Nikki, it backfires them as she insults in return. Salman ends the topic and tells Rahul that he is saved from the nomination, later, everyone congratulates him. Nikki and Rahul hug it out.
Salman announces a new task, named, the 'bharosa task.' The contestants have to choose between Pavitra and Abhinav and give a valid reason for why they don't trust that person. Rubina, Jasmin, Nikki, Kavita, Eijaz, Naina, Rahul, and Aly take Punia's name, whereas, Jaan and Shardul take Abhinav's name. Next up, the caller of the week questions Jaan and says that he talks a lot about but fights with them in the tasks. Jaan says that he has trust issues and will try to rectify his mistakes.
Salman bashes Jaan for abusing, says that it affects his mother, the host says that a sweet boy has become totally badtameez. He also says that by using such language he is digging his own grave. Salman talks about the nominated contestants, he tells Shardul that he has gotten a second chance from the audience as he is safe and announces that Naina is evicted. She hugs everyone as she gets emotional and bid adieu. Eijaz talks to Jaan and Jasmin about their fight. Shardul and Pavitra statergize their game plans.
(Episode ends)