Bigg Boss 14, Weekend Ka Vaar, Written Update: Kavita complains to Salman about Eijaz
Read to know what happened in tonight's Weekend Ka Vaar episode.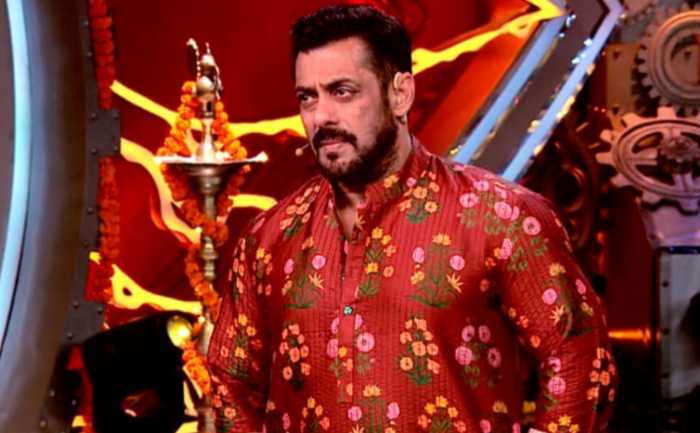 The contestants have to give tags to each other of Rocket, Fuski Bomb, and Chakri. Kavita gives Eijaz Phuski Bomb, gives Jasmin the tag of Chakri. Jasmin gives Pavitra as fuski bomb while Jaan gives this title to Nikki. Pavitra tags Eijaz as Rocket, Jaan calls Nikki Fuski Bomb, Nikki gives Aly the tag of the rocket. Salman Khan enters and extends his Diwali wishes. The host asks Jasmin if she misses Khatron Ke Khiladi as she is often seen talking about her experience to the contestants, he also shows them clips.
Salman talks to Abhinav and Rubina about the jail task, later, the duo agreed that they interpreted it in the wrong way. Kavita complains to Salman about Eijaz Khan for using foul language. Salman tells RubiNav and Jasmin that they were sugar-coating their words, and should have clearly said that they wanted to punish them.
Salman talks about the sacrifices made by the contestants during the nomination task. He asked Aly why did he prioritize Abhinav's nomination over Jasmin's emotion. Salman also says that it's a competition and not everyone can will the show. Next, Salman asks Abhinav why did he save Kavita, he says that she is her friend. The host asks if his decision was influenced by Rubina. Abhinav agrees. Salman says that he is confused about Rahul and Nikki's sacrifice.  Salman also teases Pavitra for her expressions during the task. He also asks the contestants if the task about groupism or about breaking the rules. Salman also asks Nikki that if she had supported Eijaz then they would have gained the majority, she disagrees. Salman finally says that no one was dancing and the task was about groupism.
Salman also asks Kavita why she gave up the captaincy task and did not fight back. She said that she did not want to get into a fight. Salman also asked why she didn't put her point when they talked about Rahul laughing.  Kavita said that Eijaz and Pavitra are not her friends and she had nothing to do with them. Pavitra and Kavita get into a heated argument. Kavita calls Pavitra-Eijaz's relationship fake.
Next, the contestants get a chance to win gifts from their families, Aly has to eliminate two contestants in every round and they won't receive any gifts. Eijaz and Jaan chose to sacrifice their gifts.  Rubina and Abhinav are not a part of the task as they are in jail. Aly eliminates Kavita and Shardul in the second round. Rahul, Jaan, Pavitra, and Nikki receive their gifts and get emotional. Aly also gets his gift and he tears up, Jasmin hugs him. Later, Aly gifts Jasmin a diamond bracelet.
Sudha Chandran, Monalisa, Mahima Makwana, and Surbhi Jyoti enter the show and shake legs on Salman's song Prem Ratan Dhan Payo, later, they enter the BB house and play games with the contestants and have a good time.
(Episode Ends)
ALSO READ: Bigg Boss 14, Nov 13, Written Update: Rubina-Abhinav Go To Jail; Kavita-Eijaz Argue