Bigg Boss 14, Weekend Ka Vaar, Written Update: Jaan Kumar Sanu gets evicted
In tonight's Weekend Ka Vaar episode of 'Bigg Boss 14,' Jaan Kumar Sanu gets eliminated from the house.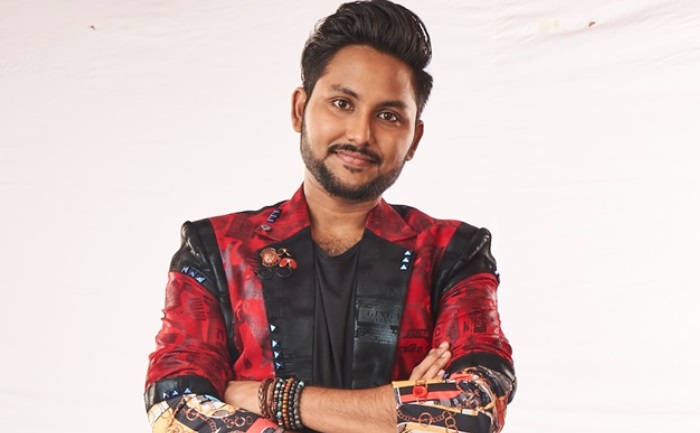 The episode begins with Ekta Kapoor enters and gives the housemates another task, in which, they have to decide which contestant should leave the house in the coming weeks, after a lot of argument they unanimously decide that Eijaz Khan, Jasmin Bhasin, Rubina Dilaik, and Aly Goni. Salman Khan enters and welcomes Ekta Kapoor on stage and she will give the contestants a chance to win the immunity stone.
Ekta says that the one who shows 'Bebaqi, Dabanggta and Junoon' would grab it. Ekta gives the first acting challenge to Rahul and Ekta, where they have to recreate Eijaz and Kavita's recent fight. All clap. Kavita says they were over-acting. Eijaz says he liked it. Next, Ekta says that she wants to see the scene of Eijaz breaking his photos for Pavitra and crying like a melodrama queen.  Ekta asks Kavita to play Eijaz and Rubina to play Pavitra. Ekta requests Salman to imitate Pavitra. Ekta says Salman should get the immunity stone. Lastly,  Ekta says that she wants to recreate Jasmin's outburst after her fight with Rahul. Nikki, Eijaz, and Pavitra get chosen to play Jasmin, Abhinav, and Rubina for the act. Ekta says she wants Abhinav to mimick Nikki and Jaan will play himself. Ekta shortlists two contestants, Rubina and Nikki, and says that she will meet them personally, talk to them heart-to-heart, and get answers to her questions. Finally, after meeting both the girls,  Ekta gives the immunity stone to Rubina.
On the stage, Salman welcomes Sumeet Vyas and Divyenndu on the stage, they have a fun time on stage and leave. Salman welcome Darshan Raval and Heli Daruwala into the BB house and they introduce a new task for the contestants. It is Nikki Vs Aly, Pavitra, and Jasmin, the contestants bid adieu to Darshan and Heli. Salman tells the inmates that it's time for the elimination. Eijaz, Rubina, and Jaan are nominated. Later, Salman gives Kavita a chance to take revenge on others and asks her to reveal why others are not her competitors. After the task, Salman reveals that Rubina is evicted as she received the least number of votes. Abhinav and Rubina get emotional, however, Salman connects the call again and says he did this to give Abhinav a shock and says Rubina is safe. Finally, he reveals that Jaan is eliminated from the house. Jaan sings Channa Meraya. Eijaz and Nikki get emotional, Jaan tears up and hugs everyone. After Jaan leaves, Nikki bursts into tears, Kavita consols her. Jasmin pokes at Kavita and greets her by saying goodnight yoga teacher. Aly and Jasmin talk and he says that she looks like Kavita and they get into an argument.
(Episode ends)
ALSO READ: Bigg Boss 14, Weekend Ka Vaar, Written Update: Kavita And Nikki Are Safe From Elimination