Switch bowling: Umpire's call surprises many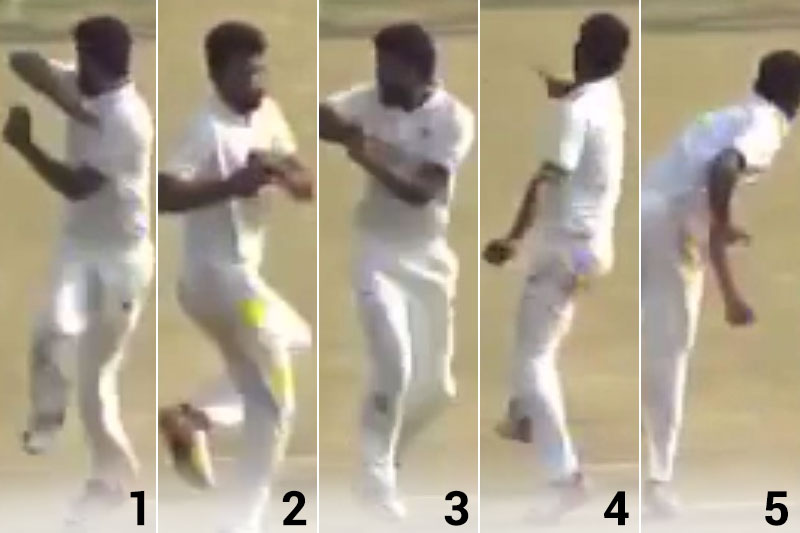 Cricket is one the most popular games all across the world and the interesting too. Like other games, new experiments are being done by players which keep fans guessing — what exactly happened now! Recently, BCCI shared a video of a bowler taking a 360-degree spin before releasing the delivery and umpire called this one a dead-ball. This video has got more than 15000 views and kept the fans divided on the decision.
In the video, we can see a left-arm spin bowler taking a 360-degree spin before releasing the delivery and guess what, he did not switch his arms. Soon after the delivery, the umpire gave called this one as dead-ball. Surprised with the decision, the players rushed to the umpire and started querying what's wrong with the delivery? Though, it was quite visible that the bowler was well within rules and the delivery and it cannot be termed illegal.
As the video was uploaded by Board of Control for Cricket in India (BCCI) on their Facebook page, debate over the decision between the fans started, with some think it was a legitimate delivery while others agree with the umpire. The incident took place during a match played between Uttar Pradesh vs Bengal (U-23 match) at Kalyani and Shiva was the bowler.
It is to be known that bowling action by Sri Lanka's Lasith Malinga and Mahendra Singh Dhoni's helicopter shots were too questioned once. So, looks like this bowling action might take some time to be accepted as well.
In the meantime, watch the video:
This is one of the most weird bowling run-up you will ever see. #Cricket
(Video Source: Bishan Singh Bedi) pic.twitter.com/UQjf5JTchX

— CricFit (@CricFit) November 8, 2018
ALSO READ: Didn't play County cricket to get back to Indian team: Murali Vijay