Madhya Pradesh elections: BJP releases third list of 32 candidates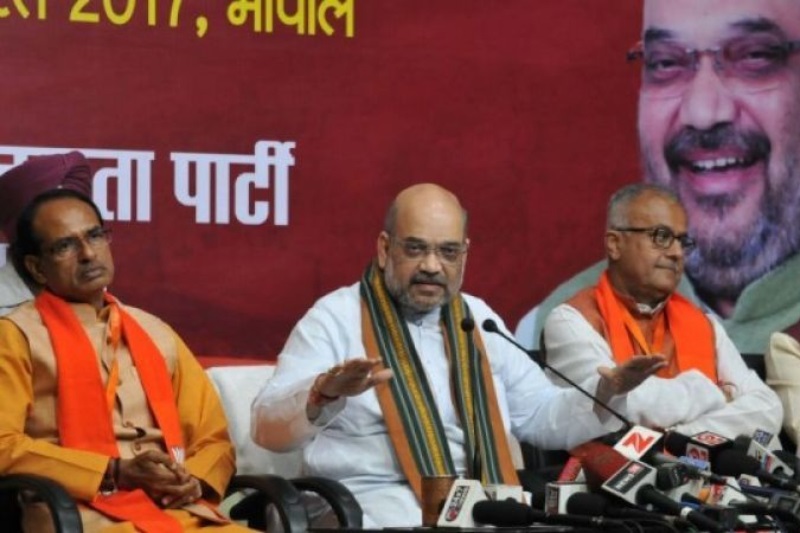 The Bharatiya Janata Party (BJP) on Thursday released its third list of 32 candidates for the Madhya Pradesh assembly polls. Notably, the BJP has so far announced 224 names. At present, the names of 6 candidates are yet to be declared.
The most prominent names in the third list are Krishna Gaur from Govindpura seat and Akash Vijayvargiya from Indore-1 seat. Krishna Gaur is a daughter in law of veteran leader and former chief minister Babulal Gaur while Akash Vijayvargiya is a son of senior BJP leader Kailash Vijayvargiya.
The BJP has also given a ticket to Mulayam Singh Kourav from Tendukheda who has just joined BJP from Congress. Other prominent names are Ajit Premchand Borsi from Ghatiya seat. He is the son of former Congress leader Premchand Guddu. Both father and son recently joined BJP. Minister Ajay Bishnoi also filed from Patan seat.
Earlier, on Wednesday, the Congress released its fourth list of 29 candidates for the upcoming polls in Madhya Pradesh, taking the total number of declared candidatures to 213. Among the 29 candidates, the Congress has fielded Ramesh Dubey from Bhind, Pravin Pathak from Gwalior South, Preeti Agnihotri from Indore-1, and Surjeet Singh Chadda from Indore-4.
As of now, the Congress has announced 211 candidates. The announcement for the remaining 17 candidates is awaited. The Congress announced its first list of 155 candidates on November 3 in which it renominated 46 MLAs. A day after, it announced the second list of 16 candidates. On Monday night, the Congress announced a third list of 13 candidates.
Importantly, Friday is the last day of filing of nominations. Total of 593 nomination forms has been filed in the state till date.
In the current assembly, the Congress has 57 MLAs. The Congress has been out of power in Madhya Pradesh since 2003. The incumbent Bharatiya Janata Party (BJP) government is seeking a fourth straight term.
Polling for 230 seats of Madhya Pradesh Assembly will be held on the 28th of this month. The results will be declared on December 11.
Also Read: Madhya Pradesh elections: BJP releases list of 40 star campaigners to retain power