WWE Wrestlemania 35: 10 Interesting & Unknown Facts About Becky Lynch
Wrestlemania 35: Here are 10 lesser known facts about Becky Lynch and her journey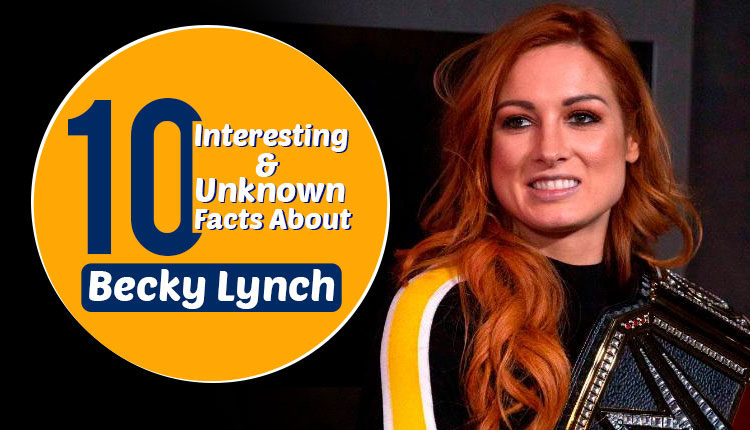 The professional Irish wrestler, Becky Lynch has become the first woman in the world who won both Raw and SmackDown Woman's titles since Wrestlemania started 35-year ago. The World Wrestling Entertainment's (WWE), which is considered to be one of the biggest events of the year concluded on a successful note. On the occasion of this historic day, we will be talking about Becky Lynch's some interesting facts.
As we all know that Becky Lynch scripted history by becoming the first woman to win all the female main event. interestingly, The Man Becky Lynch defeated Raw Women's Champion Ronda Rousey and SmackDown Women's Champion Charlotte Flair in the main event.
Here are 10 Unknown and Interesting Facts About Becky Lynch
 Do you know Becky Lynch's real name? Her real name is Rebecca Quin.
Quin was born in Limerick, Ireland and grew up in Dublin. Her parents separated when she was only one year old.
She started watching professional wrestling from a young age with her brother, Richy, who later wrestled under the ring name Gonzo de Mondo.
She was involved in horse riding, swimming, and basketball. However, she claimed to have failed P.E. in school.
She started professional wrestler training in 2002, initially, she used to use her ring name as Rebecca Knox.
In the year 2005, she most notably competed in Elite Canadian Championship Wrestling and became the inaugural SuperGirls Champion.
In September 2006, Quin suffered a severe head injury during a match in Germany and due to which she had to take keep herself away from professional wrestling for many years.
She made her comeback in late 2012 and signed a contract with World Wrestling Entertainment (WWE) in 2013, reporting to the developmental territory NXT.
Following her arrival on WWE's main roster in July 2015, she became the inaugural SmackDown Women's Champion at Backlash 2016 and since held the title three times as of April 2019.
In April 2019, Becky Lynch won both the SmackDown Women's Championship and Raw Women's Championship at WrestleMania 35, making her a double champion and an overall four-time women's world champion in WWE.
Also Read: WrestleMania 35: Becky Lynch Becomes First Woman, Who Won All-Female Main Event