ACM Awards 2019: Chrissy Metz Makes Her Musical Debut With Carrie Underwood
Chrissy Metz shows off her melodious voice during debut musical performance at ACM Awards 2019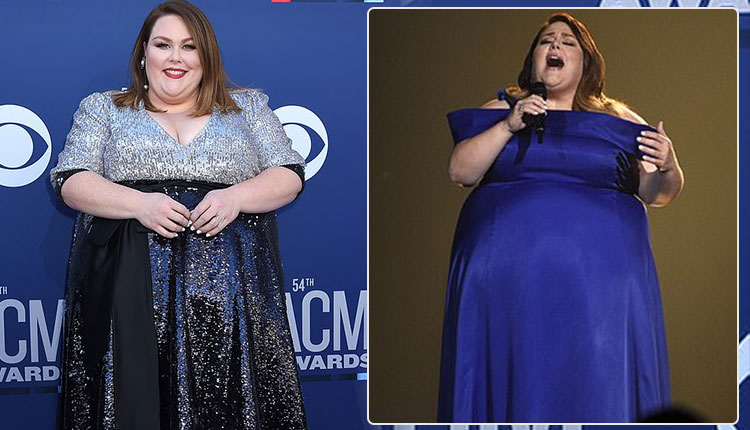 The beautiful American actress Chrissy Metz, who is known for her role in the NBC drama This Is Us, made her singing debut at ACW Awards 2019, which took place on this Sunday. Yes, at ACW Award show, Chrissy Metz took the stage and delivered her best ever performance alongside many stars including American singer and songwriter, Carrie Underwood.
Upon coming on the stage, Metz started singing her emotional number and showed her talent performing on "I'm Standing With You," a single from the soundtrack of her upcoming faith-based drama, Breakthrough. Showing support and unity for each other celebrities such as Lauren Alaina and Mickey Guyton as well as Madison Marlow and Taylor Dye of Maddie & Tae donned royal-blue ensembles.
You can see in the video, as the emotional number came to an end, Metz had tears in her eyes while basking in the applause and cheers of the impressed crowd.
Sharing her experience with celebrated artists, Chrissy Metz told ET, "It's super exciting to be with these incredible artists who I am a true fan of."
Speaking about her rehearsal how she made herself ready to take the stage, she admitted that she didn't feel nervous, but instead focused on getting ready mentally and emotionally. "It's not about being nervous, it's just about being centred and being present and grounding yourself," Metz added.
Watch: Chrissy Metz Makes Her Musical Debut At ACM Awards 2019