Bella Hadid sizzles while getting drenched for outdoor shoot
Bella Hadid sure outdoes other supermodels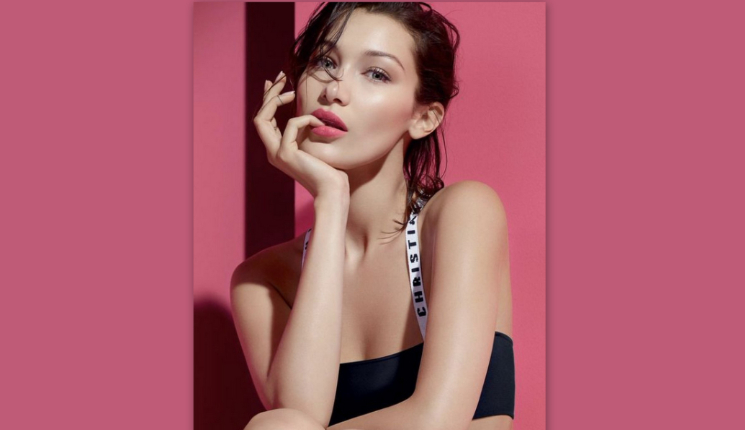 Bella Hadid, a very much sought after supermodel. The elder sister of the supermodel Gigi Hadid, Bella Hadid can just sizzle in anything; and in any frame and situation. Bella Hadid has kept up to her standards once again.
Bella Hadid has been photographed for the cover of the upcoming issue of the Elle Magazine. She has just let the temperatures soar in the photoshoot. The photographer Zoey Grossman has shared a picture of the leggy lass. Bella Hadid had an outdoor shoot. she is seen getting drenched in an outdoor shower. She wore a sheer top with a checkered pattern. Bella paired it along with bottoms with a thick, white strap. She further accessorized her look with several rings on her fingers and a bracelet.
The shoot suggests that the weather outside may have been pretty hot and humid while it was the complete opposite. It was cold. What made the shoot as successful was the amazing direction and professionalism.
One has to say, Zoey Grossman is an amazing photographer himself and has shot for portraits for Hailey Baldwin too amongst others.
Also read: Bella Hadid Slammed For Her Instagram Post That Offended Citizens Of UAE