Zoe Kravitz gets married to Karl Glusman in Paris
they married after three years of dating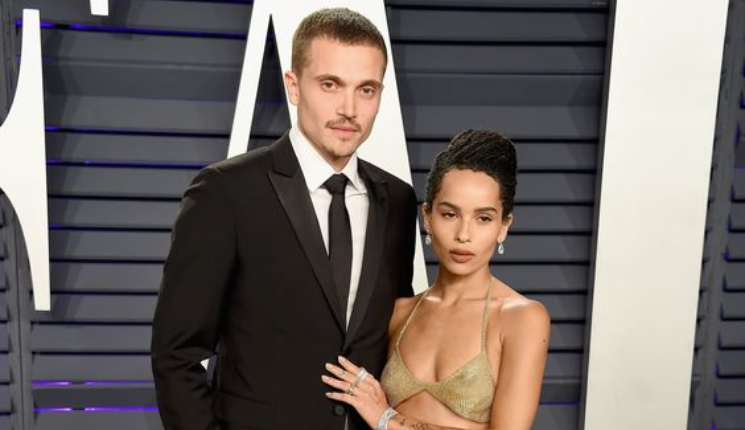 'Big Little Lies' and 'Divergent' star Zoe Kravitz got married on the 29th of June to the love of her life. The actress got married to actor Karl Glusman in France at her father's house.
The two have dated for about three years and got happily married. It was a simple do with all the costars from 'Big Little Lies' and 'Divergent' which included Keith Urban, Nicole Kidman, Laura Dern, Reese Witherspoon, Reese Witherspoon, Denzel Washington, Cara Delevingne, and Ashley Benson, Shailene Woodley.
According to Harper's Bazaar, Zoe wore a white pearled mesh dress with boy shorts and a strapless bra by Danielle Frankel.  She was proposed by her hubby in 2018. She was a bit drunk.
I was in sweatpants," she told Rolling Stone. "I think I was a little drunk…I could feel his heart beating so fast—I was like, 'Baby, are you OK?' I was actually worried about him!"
Once he got down on one knee, she told him, "Yes, stretch! Stretch to calm your heart down!" Then he brought out the engagement ring. "He nailed it," Zoë told the magazine. "And I love that it wasn't this elaborate plan in Paris. It was at home, in sweatpants."

Also Read: Bella Hadid Sizzles While Getting Drenched For Outdoor Shoot