Bella Thorne Kisses Fan To Help Her Come Out Of Closet At Pride Event
The actress empowered the fan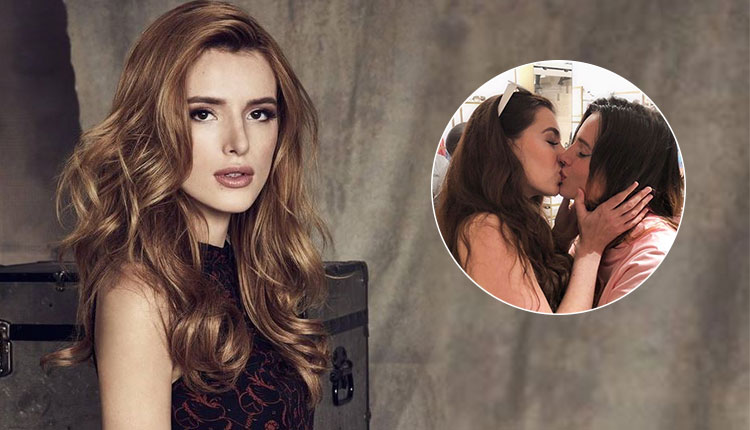 Bella Thorne sure has tons of fans. But to have a fan base, one needs to have a connect with the fans through their work. And Bella Thorne just has that.
Bella Thorne had come out on twitter as a bisexual. So who other than her can understand the problems that a person may face while coming out of the closet. Recently at the LA Pride Event, she helped a fan come out of the closet. The Disney starlet kissed a fan at the event to help her come out.
The fan 21-year-old Australian model, Jazz Egger wanted to come out as a bisexual in the Pride event. She was very much empowered by what Bella Thorne did with her. Bella Thorne even posed for a photograph while kissing Egger. The two of them clearly seemed to have a moment.
According to the Daily Mail, an insider has said "When asked about the encounter with Bella [Egger] said she's been following her for a while on Instagram and that Bella helped her be okay with her sexuality. While Jazz and Bella were talking, Bella said how sweet and beautiful she thinks Jazz is."
This pride month, several people are coming out of the closet and are accepting themselves and their sexuality for who they are. Such a grand move by Bella Thorne is just empowering for all those struggling to come out in the open.
Also Read: 15 Stunning Photographs Of American Actress Bella Thorne