Daily Horoscope June 7, 2019: Check Today's Prediction For Sagittarius, Capricorn & Pisces
Today's Horoscope for zodiac sign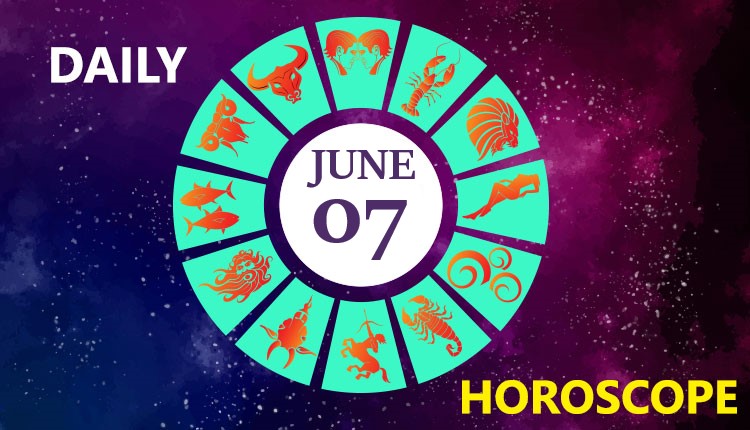 Horoscope Today, June 7, 2019: IF TODAY IS YOUR BIRTHDAY:  Then your lucky number is 9 and you are ruled by Saturn. You have a sharp but restless mind, your lucky stones are Emerald and Diamond. Lucky colours for you are White and Pink. Career-best for number 5 is computers and garments. 
Here's your daily horoscope as per your sun sign:
Daily Horoscope ARIES
Youwill be in high spirits today and satisfied use this time to make things work according to your advantage. You will be in total control of your work. Stay away from alcohol today. The lucky color today is amber.
Daily Horoscope TAURUS
You may seek moral support from someone close to bringing a problem to a conclusion. Today your love life may be suffer but you should not antagonize your partner. Stay away from fire and sharp-edged objects as you are accident-prone today. The lucky color today is lime green
Daily Horoscope GEMINI
You could be waiting for some result of a test that will decide your career or some health checkup result. Your opponents may give you a hard time today. Today you are likely to be worrying about the health of your partner. The lucky color today is yellow
Daily Horoscope CANCER
You may. be undergoing a great deal of stress and need to speak to a friend. Open up to this close friend. Today you are likely to meet a professional who could make a big difference in your life. Make sure you do not overstrain your eyes. The lucky color today is hot pink
Daily Horoscope LEO
Today will make you feel invincible and in high spirits. A stomach ache due to some unwise eating habits you engaged in recently is indicated. Today you will find yourself wondering how to expand your career horizons. The lucky color today is magenta.
Daily Horoscope VIRGO
Today may find you heading out on a religious pilgrimage as you are interested in such adventures. If you are working in the IT sector you may find that the work pressures are quite high. The lucky color today is mauve.
Daily Horoscope LIBRA
You find that a new position of authority brings challenges as well as rewards. You will revel in the admiration of your peers today due to their high opinion of your work ethic. Yoga is great for the mind and body, and today you feel inclined to strengthen this link. The lucky color today is grey.
Daily Horoscope SCORPIO
Blessed with a good constitution, you basically have to be careful of your bones and muscles. Prioritize your health today and you will see the benefits for a long time to come.  Today you may find that a recent transfer has left you feeling disappointed. The lucky color today is silver.
Daily Horoscope SAGITTARIUS
Today, you may want or even plan to possess some expensive thing to add to your material comforts. Contacts you make today will bring you benefits in many ways. There has likely been some confusion and fog in your relationship as of late it will end today. The lucky color today is violet.
Daily Horoscope CAPRICORN
You may look forward to taking some time off from your daily routine, to spend some time with your new found love. This will be a very promising day for your love life to move in a positive direction. Healthwise you may be feeling a bit sluggish thanks to some tension. The lucky color today is royal blue.
Daily Horoscope AQUARIUS
You are intuitively intelligent and can read and perceive situations and people alike in no time. This is the best way to grow yourself. You will find that on the health front you`re feeling a bit under the weather. The lucky color today is orange.
Daily Horoscope PISCES
You may have to spend quality time just with yourself. You will need to work on your flexibility in the workplace today. Today, take some time out to nurture yourself with something extracurricular. The lucky color today is Black.