Bella Thorne: I'm actually pansexual
Bella Thorne has realized that bisexual doesn't define her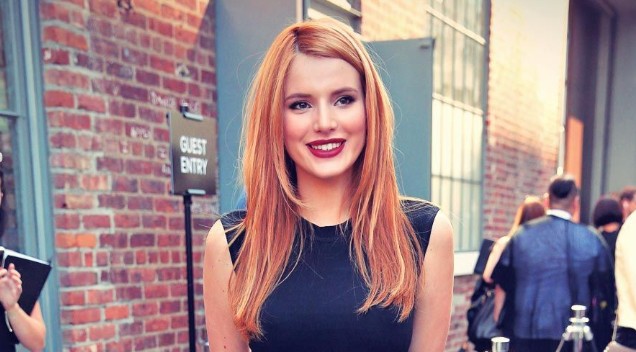 Bella Thorne, the beloved actress from 'Frenemies' who stood up for her best friend doesn't just stand up for the right thing in the movies, but even in real life. The actress is known to take stands for others as well as herself.
Recently she was threatened by some hacker who was threatening her that he would be uploading her nude pictures but then she was brave enough to take a stand and exposed him to the world who will be behind him. She also had helped a fellow model to come out of the closet while she kissed her during a Pride event which was not only moving but also proved that the red head doesn't shy from believing and preaching what is right and makes sense to her.
The Disney starlet has now come out to the public with her sexual orientation and has declared that she is a Pansexual. But as we all know that in 2016 she had come out on Twitter as a bisexual.
— BITCHIMBELLATHORNE (@bellathorne) August 23, 2016
Well then she has realized that bisexual didn't really define her. So while she was at an interview with 'Good Morning America', she said, "I'm actually pansexual, and I didn't know that." She continues "You like beings,"….. "You like what you like. Doesn't have to be a girl or a guy or a he or she or they or this or that. It's literally you like personality. You just like a being."
Also Read: Shaun Micaleff 'Mad As Hell' as wrong episode airs on TV