Best biryani places in Mumbai that you should give a try
Very few restaurants in Mumbai that are popular for biryani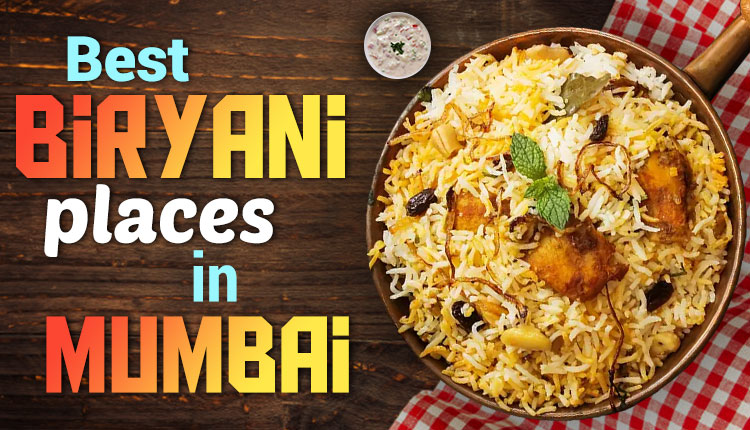 For the non-vegetarians, biryani tops the list among their favourite dishes. Ask any non-vegetarian and we bet 80-90% will say biryani their favourite dish. In India, you will get different flavours of biryani depending on which reason you are. The spices of every region differ and that give a different taste to biryani in different cities.
If you are in Mumbai, you should definitely try these outlets where you will get the best biryani. These famous biryani restaurants in Mumbai have been serving its customers with its best biryani recipes. You can savour chicken, mutton and other biryani dishes without burning a hole in your pocket.
Here's the list of best biryani restaurants you should give a try.
1. Zaffran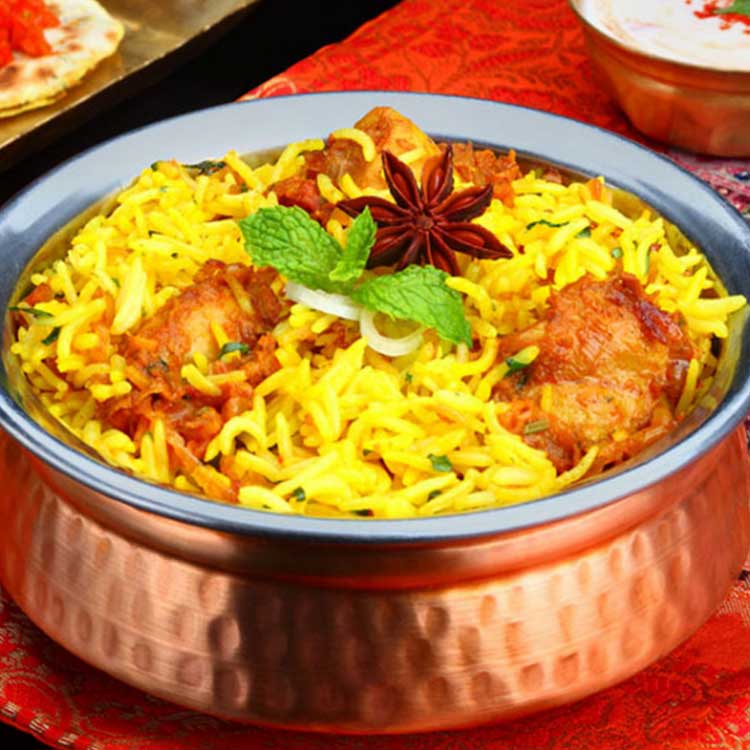 You don't need any special occasion to try biryani at this restaurant. You must try both chicken and mutton biryani. The pieces of chicken and mutton are very tender and the amount of spices they put is just perfect and you will cherish the taste forever. The price is reasonable and you can give it a try with your friends and family.
Here are their outlets in Mumbai.
Mumbai CST Area – B, Sitaram Building, DN Road, Crawford Market
Malad – 4th Floor, Infiniti Mall, Link Road, Malad West
Lower Parel – Todi & Company, Mathuradas Mills Compound
R City Mall – 1st Floor, R City Mall, LBS Marg, Ghatkopar West
Kandivali – T 9, 3rd Floor, Growell's 101 Mall, Akruli Road, Off Western Express Highway
Vashi – 1st Floor, Inorbit Mall, Vashi, Navi Mumbai
Bandra – Fernandez Villa, Opposite St Andrew's Church, Hill Road, Bandra West
Andheri – Floor 2, Infiniti Mall, Andheri Lokhandwala, Andheri West
2. Persian Darbar, Bandra & Andheri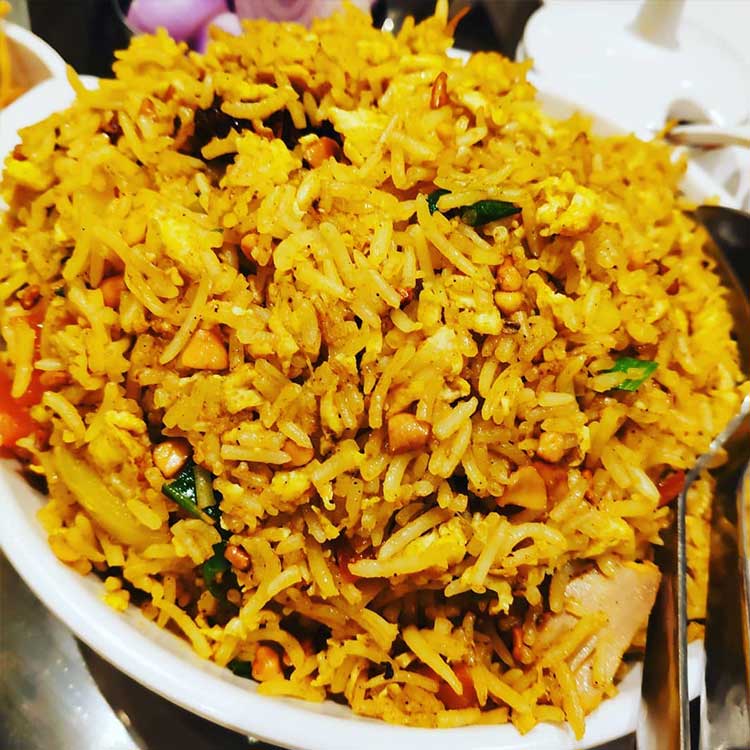 If you are in the suburbs, then it is very convenient for you to visit these outlets of Persian Darbar. The price is reasonable here and it ranges from 450-500 and two people can savour it easily as it comes in good quantity. Try the special Persian chicken and mutton biryani.
Below are the outlets.
Marol – Shop 101 – 102, Noori Baug, Andheri Kurla Road, Marol Naka, Andheri East
Bandra – Morya Mahal, Linking Road, Bandra West
3. Jaffer Bhai's Delhi Darbar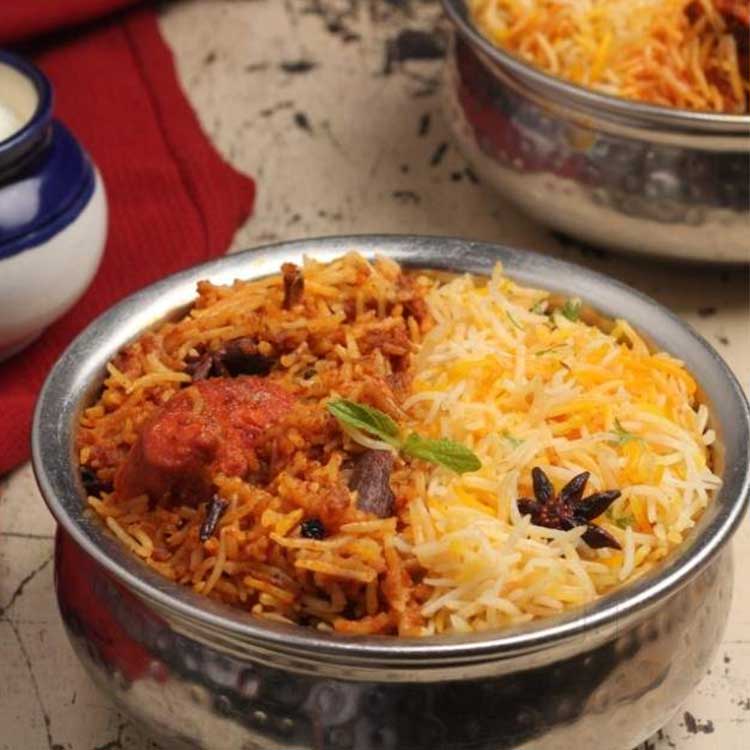 It has been 45 years since its establishment, yet it has not ceased to be famous. Don't think that it's overhyped because it's not. Be it chicken or mutton biryani, you will get quality food that is worth the money and trust me you won't be disappointed. Chicken and mutton biryani will cost you around Rs 260-350 approx.
Here are there seven outlets.
Mahim – 18, Lady Jamshedji Road, St Michael Church
Grant Road – 195/197, Patthe Bapu Rao Marg, Grant Road East
Marine Lines – 94, 1st Marine Street, Big Three Building, Metro Gol Masjid, Dhobi Talao
Jogeshwari – EE Heights Essa, Aziz Estate, SV Road, Jogeshwari
Vashi – 1/A, Next to APMC Market, Mafco Road, Ramlaxman Tower, Sector 18
Mohammad Ali Road – 151/153, Abdullah Mansion, SVP Road, Chaar Null, Dongri, Umerkhadi
Mohammad Ali Road – 84, Mohammed Ali Road, Near Crawford Market
4. Café Noorani, Haji Ali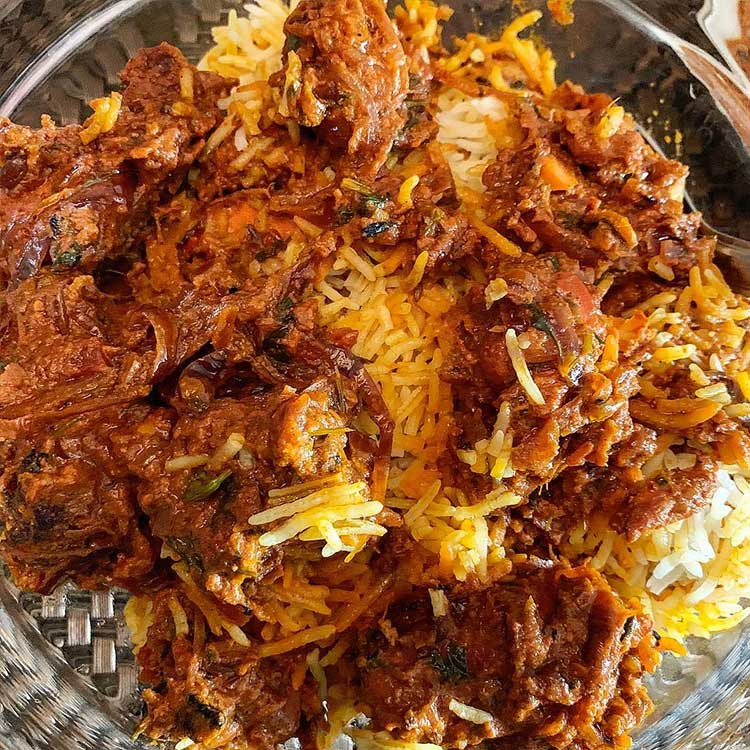 If you are a fan of chicken tikka biryani, then you are in the right place. There are many people who don't like traditional biryani where rice and chicken are cooked together. Though Cafe Noorani doesn't compromise in its taste, you can relish the tikka biryani at this place. It will cost you around Rs 330.
It has only one location and the address is below.
5 D, Tardeo Road, Haji Ali Circle, Tardeo, Mumbai
5. Lucky Biryani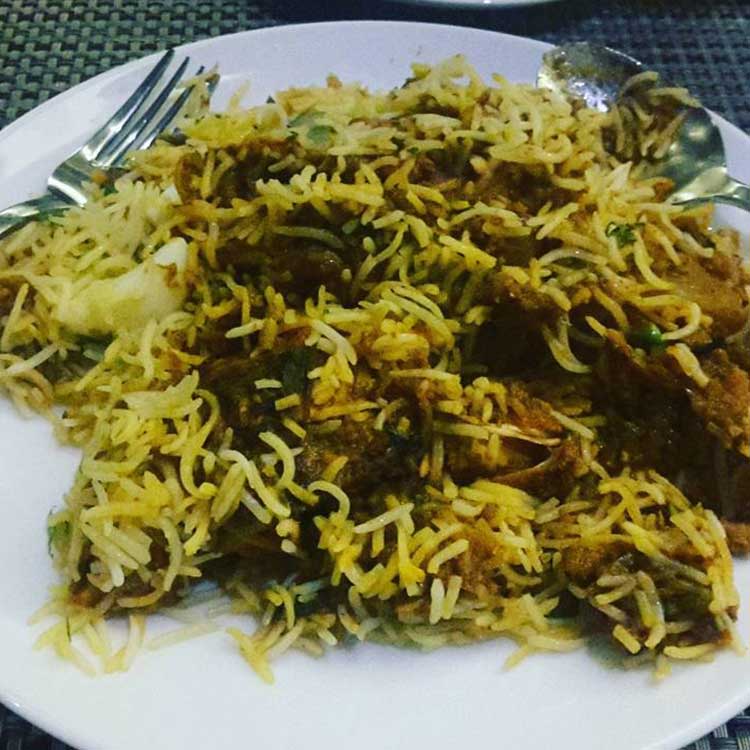 It's a very old restaurant in Mumbai and has been serving the best biryani over many decades. Try any biryani dishes and it will never let you down. I have been going to this place for 10 years now and trust me the taste is the same. For two persons, it will cost you around Rs 750.
Junction Of SV Road & Hill Road, Hill Road, Bandra West, Mumbai
If we have missed any other biryani spots in Mumbai or near you, then do write to us.
Also Read: 10 Homemade Beverages You Must Try This Summer