'Nagasarete Airantou' to 'To Love-Ru'- Top 10 Best Harem Anime
Check out the list of 10 Best Harem Anime Series.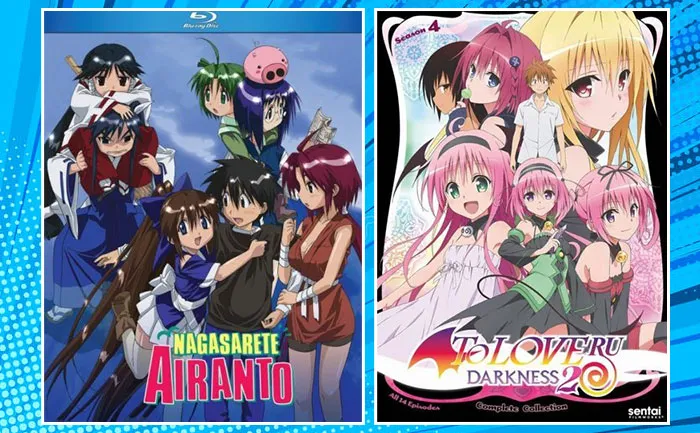 You must have heard about Harem Anime and they are quite popular too! What is the definition of Harem? Well, it usually involves a character being surrounded by at least three members of the opposite gender in an anime series. These animation series is closely related to ecchi anime and many of them even feature characters which are hottest and blond. Since, this genre is quite popular, here, we bring you the list of top 10 Harem Anime.
Lost Of Best Harem Anime Characters
10.  Nagasarete Airantou
The anime is a slice-of-life, which combines comedy, drama, romance and bits of ecchi in the series. Set in the backdrop of Airantou, the island where the protagonist, Ikuto washes upon is not a normal island. The anime is about a boy, and a deserted island full of girls. These girls are shown quite obsessive about him because they have never seen a guy before.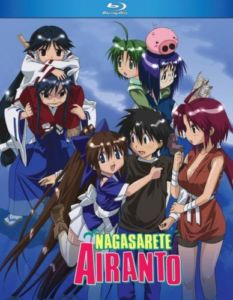 9.Trinity Seven
The series about the life of Arata Kasuga, an ordinary guy who leaves with his cousin, Hijiri. Arata enrolls himself at the Royal Biblia Academy, finds it tough to get through the academics. However, he gets used to it after meeting several girls. And that's how the romantic comedy and sometimes-serious wizard school story begin.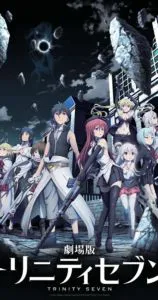 8. Grisaia no Kajitsu
The plot of this anime series is about the Mihama Academy, a school with only five female students, which has prison-like rules. Every girl has her own reason to be there in the academy. But the sixth girl, Kazami Yuuji can't stand these five girls and she doesn't have a reason to be in the school. While these students having their own secrete, the new student has the most controversial secret among all of them, and that's how the story unfolds.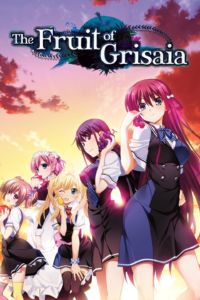 7. Hentai Ouji to Warawanai Neko (The Hentai Prince and the Stony Cat)
This anime is a romantic comedy, which focuses solely on cleavage and harem tropes. It also delivers an experience that cleverly combines its moe appeal with a strong cast of characters. The story follows, Yokodera Youto and his hidden perversions. He conceals these thoughts under a facade, acting in part as the average.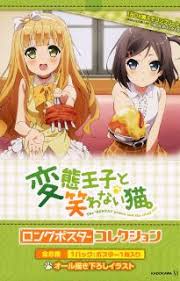 6. Saenai Heroine no Sodatekata (Saekano)
The anime is based on the life of Tomoya Aki, who is quite obsessed about collecting the anime and light novels. He is mentally quite attached to several series and the anime characters. The protagonist aspires to fulfill his dream of creating a galgame, after meeting his beautiful girl and captives the beauty this girl for creating the game.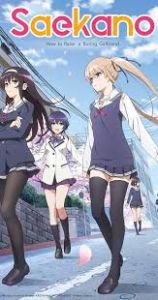 5. Nisekoi
The Nisekoi is the Japanese romantic comedy from manga series. It was written and illustrated by Naoshi Komi. The series showcases the story of Raku Ichijou, a first-year student at Bonyari High School, who is the heir to an intimidating Yakuza family. Ten years ago, Raku made a promise to his childhood friend. Now, all he has to go on is a pendant with a lock, which can only be unlocked with the key which the girl took with her when they parted.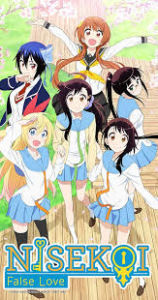 4. Boku wa Tomodachi ga Sukunai (Haganai)
The plot of anime series, Haganai is about a shy teenager, who fears his fellow classmates and joins a club in hope that he will finally make a friend. One fine day, he discovers Yozora Mukazuki, when she speaks to Tomo her imaginary friend. Upon realizing that they lack in social skills, both of them decide to improve themself. They form a Neighbors Club, an after-school club for those people with no friends.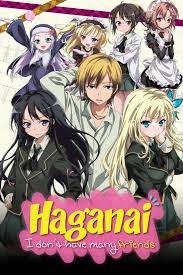 3. The World God Only Knows
The plot of this anime series revolves around the life of Keima Katsuragi, who is also known as the legendary 'God of Conquest' after his skills of conquering the girl's hearts. He opts for the two-dimensional world of gaming, because of his obsession with galge games and there he interacts with attractive girls. The series features the fun of parodies and popular cliches about dating sims, anime character stereotypes, and pop culture. The boy only makes these girls fall in love in order to manifest their souls and capture all in real life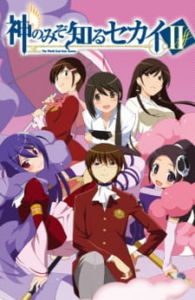 2. Date A Live
The anime series is about the story of Shidou Itsuka, an average High School student who lives with his younger sister, Kotori. The series starts off with a strange phenomenon 'spatial quake'. The boy discovers a mysterious girl at its source, who is revealed to be a spirit. An otherworldly entity whose appearance triggers a 'spatial quake'. There begin the troubles of Shidou, where is he is embroiled between the girl and the anti-spirit team.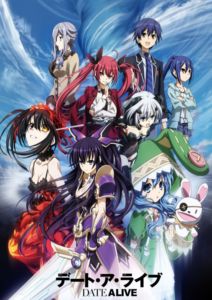 1. To Love-Ru
The TV anime series, 'To Love-Ru', is a story of a high-school boy(Yuuki Rito), who shy away from confessing to his love interest, Sairenji Haruna. Once when comes home and sulks in the bath-tub a mysterious girl appears to him from nowhere. The girl, Lala comes from the planet Deviluke and she is the heir of the throne. Her father wants her to return to her home planet and he wants her daughter to  a guy from their planet. However, Lala falls for Yuuki and she desires to stay on earth in order to marry him.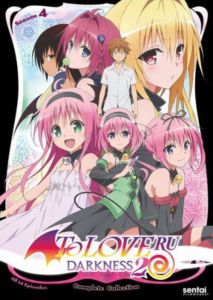 For more such updates, stay hooked on to The Live Mirror.
Also Read: Lucy Heartfilia To Rias Gremory-Most Beautiful Anime Girls Of All Time