COVID-19: Sonia Gandhi offers Government five suggestions to cut expenses
Congress president Sonia Gandhi asks PM Modi to go into austerity mode to fight COVID-19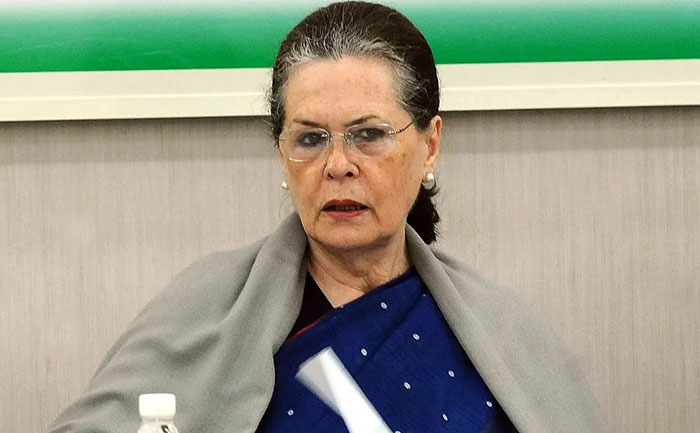 Congress president Sonia Gandhi wrote a letter to Prime Minister Narendra Modi. She has suggested five measures to conserve money for the fight against COVID-19. Gandhi's letter comes a day after the union government has announced 30% pay cut for lawmakers in the nation. She also made it clear that the suggestions were in response to the Prime Minister's call asking Congress for suggestions on how to conserve money to fight the pandemic.
Congress Interim President Sonia Gandhi writes to PM Modi conveying support for Union Cabinet decision to reduce salaries for MPs by 30%. Letter states, "Austerity measures which can be used to divert much needed funds to the fight against Covid-19 are the need of the hour". pic.twitter.com/6yyBbPdtfG

— ANI (@ANI) April 7, 2020
Sonia Gandhi has suggested that the government and the Public Sector Undertakings should impose a complete ban on media advertisements such as television, print and online for a period of two years with exception of those on COVID-19. They should also suspend the central vista beautification and construction project.  They should transfer money under 'PM Cares' fund to the Prime Ministers National Relief Fund.
Shei has also called for ordering the proportionate reduction of 30 percent in expenditure budget other than salaries, pensions and central sector schemes for the government of India. Gandhi further said that all foreign visits of the president, prime minister, Union ministers, chief ministers, state ministers, and bureaucrats must be put on hold.
Sonia Gandhi added that the austerity measures can be used to divert much-needed funds to the fight against Covid-19 which is the need of the hour.
This is the third such letter Gandhi has written to Modi over the last fortnight to give suggestions over the covid-19 pandemic.
Also Read: Indira Gandhi's birth anniversary: Sonia Gandhi, PM Narendra Modi pay tribute