Toradora to Kimi ni Todoke-Top 10 Best Romantic Anime Series
Check out the list of top 10 best romantic anime series and binge watch!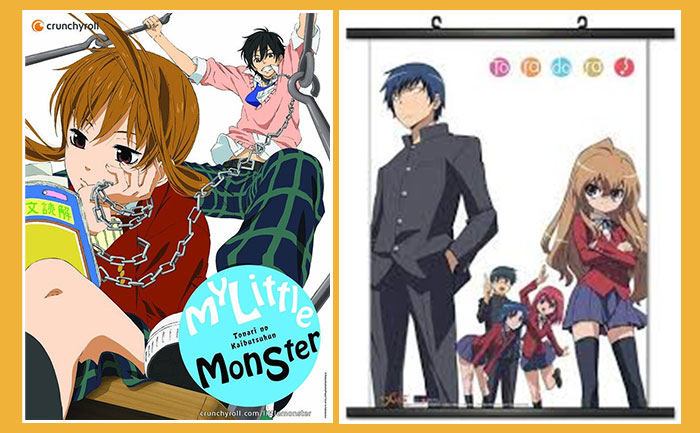 With the evolutions in cinema and the TV series, the anime series has attracted a huge audience. In western countries, the anime series are quite popular and it has now started wooing the audience all across the globe. The anime series had noticeably begun from Japan and it's now everywhere. Here, we bring you a compilation of the top 10 best romantic anime series to binge-watch!
Best Romantic Anime Series To Binge Watch
10. Toradora!
The 'Toradora' revolves around the life of Ryuuhi Takasu and a girl, Taiga. Ryuuhi is a guy with a gentle personality, but his eyes make him look like an intimidating guy. Both Ryuuji and Taiga have their own crushes on each other's best friend.
Taiga's innocent appearance totally contrasts with her brutal personality. When Ryuuji finds out that Taiga has a secret crush on Kitamura(his friend) and Taiga agrees to help Ryuuji with his love interest, that's their story evolves. And both of them come close to each other.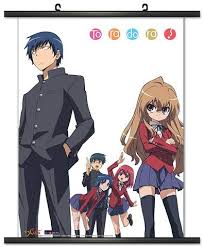 9. Lovely Complex
The story revolves around the sweetness and the complexity in one relationship. The plot follows, Risa Koizumi and Atsushi Otani, who become friends with each other during their 10th-grade year. Later, Ōtani falls for Risa's friend, and that's how the story begins showing off the complications between Risa and Otani's relationship.
8. Kaichō wa Meido-sama! (Maid Sama!)
The anime series, 'Maid Sama' is a shojo manga series by Hiro Fujiwara. The story follows, Ayuzawa Misaki, a strong, intelligent, and ruthless girl, who serves as the student at the council president of Seika High School. She works part-time as an employee at a Maid Cafe. Misaki's reputation and future as the president were threatened when Usui Takumi, a boy from her school, discovers this secret. Later, they fall for each other.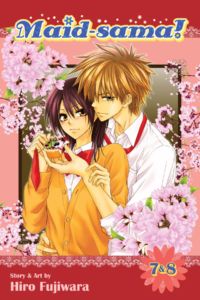 7. Ao Haru Ride (Blue Spring Ride)
'Ao Haru Ride' is a Japanese shojo manga series, which is illustrated and written by Sakisaka. The story follows self-discovering the characters. The series leads, Futaba and Kau's accidental kiss is based on real-life experience writer, Sakisaka.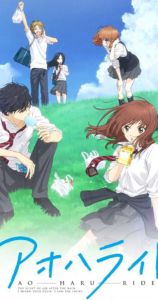 6. Sakurasou no Pet no Kanojo (The Pet Girl of Sankurasou)
'The Pet Girl Of Sankurasou' is an anime series that showcases the complications, love and romance in a very unique way. The characters are more than what they are expected to be and its the combination of surprises throughout. It takes us to the story of Sorata and Mashiro, who come out of their shells and trigger change in the lives of those around them. It explores the fine threads connecting talent, hard work, romance, and friendship with its ensemble cast.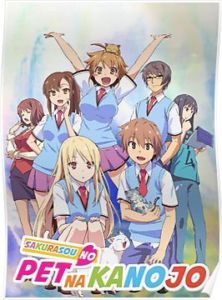 5. Golden Time
'Golden Time' is a television anime series, which is based on the light novel series by Yuyuko Takemiya. It features how a tragic accident, Banri Tada gets struck with amnesia, dissolving the memories of his hometown and the past life. He decides to move on in his life and becomes a friend of Mitsuo Yanagisawa. Their chance meeting marks the beginning of an unforgettable year and the main plot begins.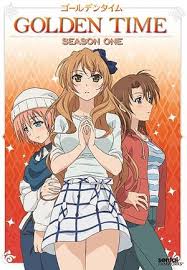 4. Clannad
The anime series in based on the relationship between Tomoya Okazaki and Nagisa Furukawa, as they graduate from their High School and how they continue their journey then onwards.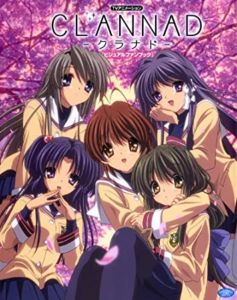 3. Special A
'Special A' is the anime series from the shojo manga by Maki Minami. The series follows the life of Hikari Hanazono who has always been able to do things that normal people cannot do. As a child, she assumed no one could beat her, until she met Kei Takishima. Thinking she would win, Hikari challenges him plays a match. However, things do not go as planned. She instead losses not just once but each time she rechallenged him. From that very moment she starts admiring him.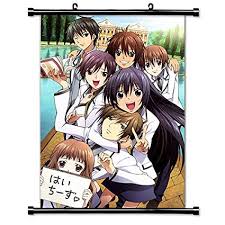 2. Kimi ni Todoke (From Me to You)
The series shows how Kuronuma Sawako gets completely misunderstood by her classmates. That's because her uncanny resemblance to the ghost girl from 'The Ring', which has led her peers to give her the nickname Sadako. She tries hard to make friends and to live a normal life. The most popular guy in class, whose personality earns him great admiration from Sawako. So when Kazehaya starts talking to her, maybe there is hope for the friendships Sawako has always longed for. That's how romance starts blooming.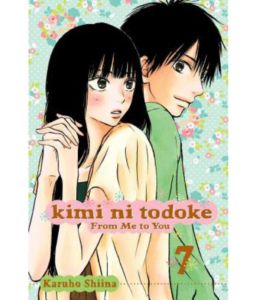 1. Tonari no Kaibutsu-kun (My Little Monster)
The anime, 'My Little Monster' is a Japanese manga series, which is written and illustrated by Robico. The series revolves around the life of a girl, Shizuku Mizutani and the boy, Haru Yoshida. Because of her lack of social interaction skills, Shizuku has a hard time understanding her relationship with Haru. But slowly, their friendship begins to progress, and she discovers that there is more to Haru than violence.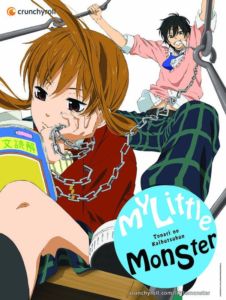 For more such updates, stay hooked on to The Live Mirror.
Also Read: The 20 Best Anime Series You Must Watch Before You Die