Eid al-Fitr 2019: Top 10 Things To Do In Dubai On Eid Holidays
Looking for something to do in Dubai? Here's our guide to spend your Eid Holidays to the fullest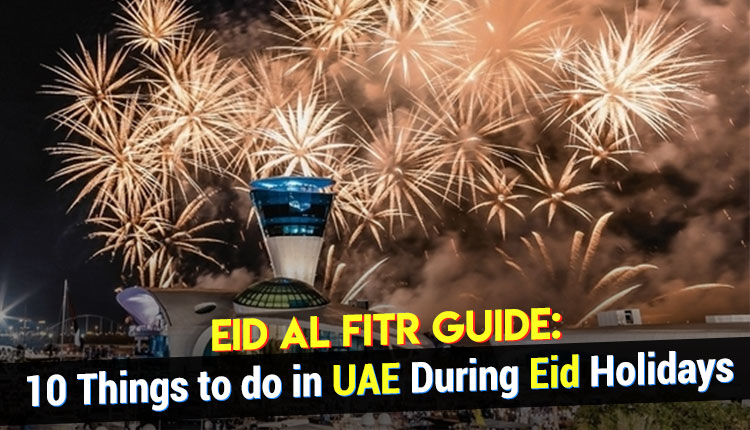 Eid al-Fitr 2019 — the biggest festival for Muslims — is around the corner. The auspicious day is likely to be celebrated on June 4 in the United Arab Emirates (UAE). This festival marks the ending of the Islamic holy month, Ramadan. The Dubai government has already announced Eid al-Fitr 2019 Holidays and it is quite long. Yes, acting on the directives of The President, His Highness Sheikh Khalifa bin Zayed Al Nahyan, the UAE cabinet has declared seven days long holiday for Eid this year.
The people living in gulf country have enough holidays to explore the country or surrounding country. We have created a list of destinations that you people can visit during Eid al Fitr 2019 holiday. Yes, this article contains an essential holiday guide, so you can not miss a single moment to enjoy and double your fun. Happy Eid Mubarak 2019 Wishes
Here are 10 things to do in UAE on Eid al-Fitr 2019 Holiday
1. Firework nights
On the occasion of Eid this year, Marina will have three nights of fireworks celebration in the capital of UAE. From 9:00 pm onwards, flashes, bangs and colours will light up the night sky over the marina on the first, second and third date of Shawwal. If you want to be a part of this firework celebration, you can go there via cruise and enjoy the spectacular show. Getting tickets for the cruise, you will have to spend almost Dhs 100 for adult or Dhs 50 for kids.
Legoland Dubai Resort is a family theme park, which has dozens of entertaining things for children. Between June 3 to June 8, children visiting with their parents will be liable to take part in an awesome building experience at MINILAND, where they can get buffet meal at Caesar's Pizza & Pasta for Dhs50 per person. Notably, Legoland Dubai Resort was made public on October 31, 2016. It is the first Legoland park in the Middle East and was the seventh worldwide.
3. Russel Peters in Dubai
If you are a fan of comedy king Russel Peters and living in Dubai, you would not ever get a better opportunity than this. Yes, the comedy superstar will be in Dubai on June 6 and will play the first show at the new Dubai Arena this year. Russel Peter is bringing his world tour to the venue at City Walk on Thursday. Ticket of the show starts from Dhs200 for bronze, which can be purchased via ticketmaster.ae. Make sure to book it the earliest or else it will be sold out.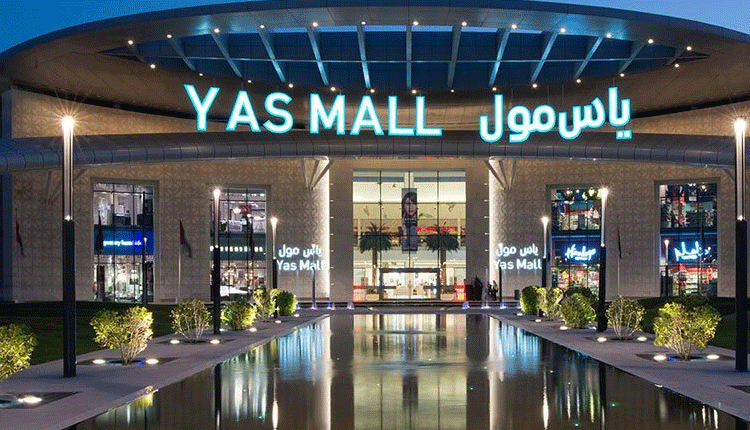 Yas Mall offers incredible shopping, dining and entertainment experience for residents and tourists alike, all under one roof. The mall is located 15 minutes from Abu Dhabi International Airport, 30 minutes from the Capital's city centre and 45 minutes from Dubai. Similar to previous years, Yas Mall is offering a huge discount and receiving VAT back on purchases of Dh1,000 or above.
Customers visiting or buying anything on June 5 will be exempted from kind of taxes and will have several incredible exclusive offers and discounts. For all purchases of Dh1,000 or more, shoppers will receive a Yas Mall gift card loaded with their VAT amount.
If you are looking for some chilling competition, there is nothing better than mini golf on ice. Dubai Ice Rink, located in The Dubai Mall is launching a brand new mini-golf course on the ice, just in time for summer. You have to pay Dhs 40 to get a putter and a scorecard. You will surely get some laughs, you can play in teams of up to six people.
Notably, Ice Golf is the first ice-themed indoor mini-golf experience in the Middle East, now available at the Dubai Ice Rink.
If you love watching animated movies or television series, then the time is over. Yes, there are several shows are coming to life at Dragon Mart 2 with live performances of the much loved animated television series, Shaabiat Al Cartoon.
You will also have a meet and greet sessions, a toy market, roaming entertainment and more will be there. Make sure not to miss the Steam Punk Parade featuring people in futuristic costumes and props, daily from June 4 to 6.
Similar to every year, Dubai Festival City Mall will have stupendous shows featuring synchronised fireworks choreographed to Arabic style music, colourful fountains, lights and lasers on this Eid al-Fitr. The shows will reportedly run on June 5 (Wednesday) and June 6 (Thursday) at 8 pm and 10 pm.
If you have seen or loved Hollywood film Aladdin, which turned out to be blockbuster and living in Dubai. Ibn Battuta Mall is gearing to amaze you with Aladdin-themed interactive shows. You will also get an opportunity to have a meet and greet seasons, arts and craft workshops, roaming entertainment and more from June 6 to 8.
The show will be held at China Court and the festivities will pay tribute to Middle Eastern folklore, featuring an Aladdin-themed stage show with fairy tales, genies, a magic carpet and fantasy land. Timing of the show will be between 5.30pm, 7.30pm to 8.30pm.
If you love exploring new foods every day, you will have plenty of choices at the B&B Restaurant in Oud Metha. The timing of the event will be between 7 pm to 10 pm. You can take traditional non-vegetarian and vegetarian fare spiced up by the likes of aromatic biryanis, kebabs, karahis, and haleem for Dh70 per person.
The Ritz-Carlton Hotel Company, LLC is an American company that operates the luxury hotel chain known as The Ritz-Carlton. They have 91 luxury hotels and resorts in 30 countries and territories around the world celebrate the timeless allure of Arabian heritage with its enchanting Amaseena Majlis, where sumptuous flavours and Arabesque aesthetics will double your fun.
Also Read: Eid Al-Fitr 2019: Public Sectors In UAE Will Have 9 Days Long Holiday