Beyhadh 2: Fans take over Twitter to praise Jennifer Winget's intense performance as Maya
Beyhadh 2 aired on December 2, 2019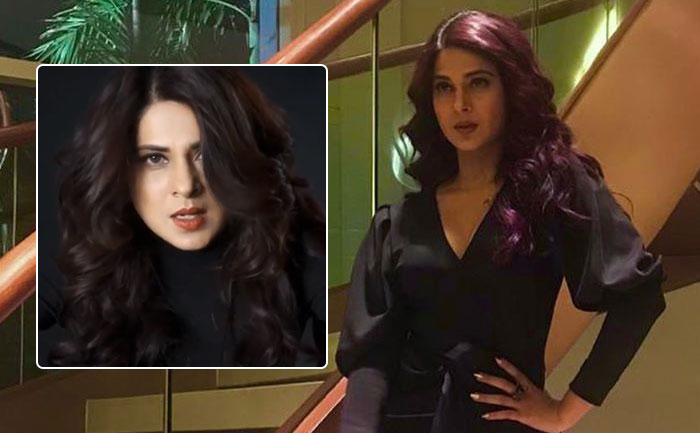 Beyhadh 2 finally aired after a long period of anticipation for all the Jennifer Winget fans. The actress is back with a bang and more unpredictable than ever before. While the first season focused on Maya's obsession with Arjun, Season 2 promises to bring forth a darker, more revenge-driven Maya. Her attire has also shifted from all-white to all-black signaling a shift in the character. Beyhadh 2 will feature Shivin Narang and Ashish Chowdhry alongside the actress.
Jennifer impresses fans in Beyhadh 2
The first episode of Beyhadh 2 offered a glimpse into the manipulative character of Maya. This time the story revolves around a Bengali family. While not much was revealed in the first episode, we get an introduction to the characters involved. Ashish Chowdhry plays the role of prominent businessman Mrityunjay Roy while Shivin Narang and Rajat Verma portray his sons Rudra and Rishi Roy. However, it is Jennifer Winget's powerhouse performance that stole the show. The fans of Beyhadh 2 agree and have taken to Twitter to heap praises on Jennifer Winget for her intense display as Maya. From the time the show went on air, social media flooded with posts applauding Jennifer Winget. Fans praised her for her spot-on portrayal of the psychotic Maya.
Here are a few Tweets hailing the first outing of Beyhadh 2.
i really loved how this entire scene was written and how well it went with the song and the dialogues and ofcourse the way jen acted! the last part of the episode was 100/100.#JenniferWinget | #Beyhadh2 pic.twitter.com/QqHV7BnjTW

— minzy. (@xfirestonesx) December 2, 2019
This beyhadh 2 season will just be me going flat over jennifer winget's skills and power. So here we go. Let's start with her eyes. Maya's eyes ?⚡️#Beyhadh2 #JenniferWinget @jenwinget pic.twitter.com/UJpjtVrzn1

— sheesh ? (@ithesheeshkebab) December 2, 2019
I don't know what to say about the episode i mean i am just sort of words! The execution the Acting the camera the song the Maya Jaisingh! Jennifer Winget yes you girl you live Maya you sleep Maya you preach Maya! Dats it! Dats about it #beyhadh2 #MayaAgain #JenniferWinget pic.twitter.com/Vku8XPiUwd

— Anki? (@angel_ank1) December 2, 2019
Fans of the show are waiting with bated breath to see how far Maya will go in her quest for vengeance. Wherever the character ends up, we are sure that Jennifer Winget will breathe life into this complex Beyhadh 2 antagonist.
ALSO READ: Beyhadh 2: Rajat Verma Says He Was Intimidated By Jennifer Winget