Tujhse Hai Raabta Dec 3, 2019, Preview: Madhav to set a trap for Kalyani and Anupriya
In today's episode of Tujhse Hai Raabta, Anupriya and Kalyani will return to home.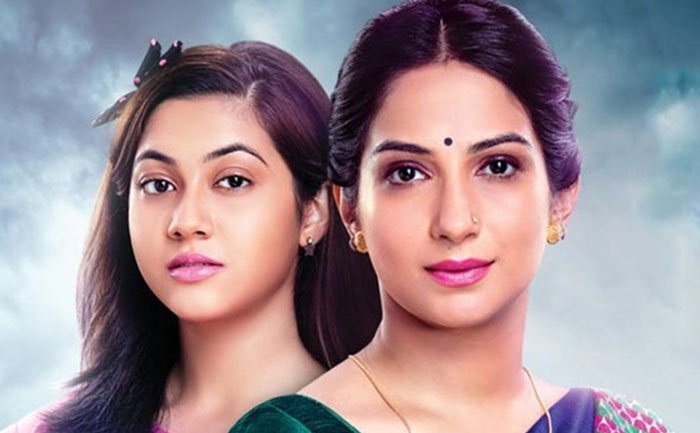 In the last episode of Tujhse Hai Raabta, we saw Kalyani and Anupriya go door to door for selling the detergent as per the challenge. Kalyani is given a challenge to sell 25 boxes of detergent before the day ends and Malhar asks his men to keep an eye on Kalyani.
Kalyani gets upset, whereas, Anupriya says nobody is buying, she says there is no value of Kalyani detergent powder and tells that its name has success and the two decide to take a break, Kalyani sees a coconut seller and buys one for her and Anupriya.
The seller comes near her and gives her coconuts. Kalyani pays him money and walks away. But she doesn't realize that the coconut seller is none other than Malhar. He asks Pawar to keep watch on Kalyani. While Kalyani moves towards Anupriya, she bumps into a car. Malhar keeps staring at the person getting down from the car.
In today's episode of Tujhse Hai Raabta, we will get to see Anupriya and Kalyani returning home from work and Malhar's father is seen hiding with a bedsheet. He has created a thick cloud of smoke in the areas. Due to the smoke,  Kalyani and Anupriya are not able to see anything around. Madhav opens the gutter lid and looks at them wickedly. Kalyani panics and shouts as Anupriya is leaded for the open manhole.
Will Kalyani be able to save Anupriya from Madhav's trap? To find out what happens today, watch Tujhe Hai Raabta from Monday-Friday at 8.30 pm only on Zee TV.
ALSO READ: Kumkum Bhagya Dec 3, 2019 Preview: Will Prachi Put Aliya Behind Bars?