Beyhadh 2 SPOILER: Maya Joins Hands With MJ To Take Revenge From Diya?
In the upcoming episode of Beyhadh 2, Maya will join hands with MJ to take revenge from Diya.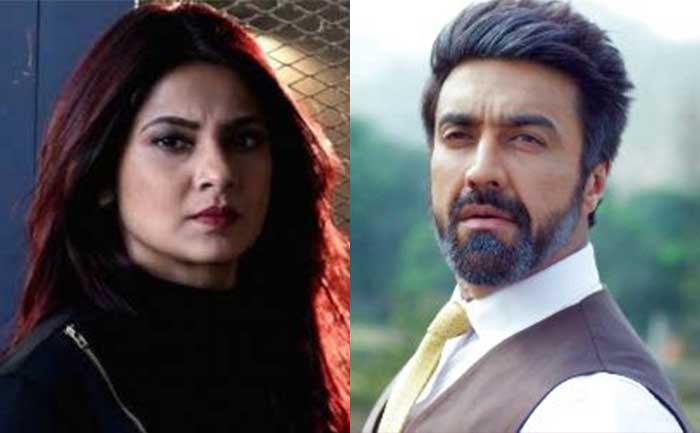 Beyhadh 2, which airs on Sony TV, has become one of the most-watched Indian TV shows. The popular daily soap stars Jennifer Winget, Ashish Chaudhary and Shivin Narang. Talking about its current track, drama in the show is getting more intense with each passing days.
In the most recent episode of Beyhadh 2, we witnessed how MJ repeated the same mistake over and over again, but this time he did with Diya. When Diya informed MJ that she is carrying his child but similar to earlier, MJ manipulated her to get the unborn child aborted. And she finally agrees to do so.
If you have been watching Beyhadh 2, you must know that Diya is actually not with the child but it is all Maya's plan. Maya and Rajiv created the illusion of Diya's pregnancy. However, when she has a look at her sonography report, Diya changes her mind and decided to bear the child. But, MJ will threaten her and makes an effort to kill her.
Save herself from MJ's anger, she will plead Rudra and Maya. Diya will seek forgiveness from Maya for whatever bad she has done to her in the past. In the meantime, we think that Maya will take revenge from MJ and help Diya, looking at her condition, but looks like Maya has some other plans ready.
In the upcoming episode of Beyhadh 2, we will see Maya will change her mind to decides to team up with MJ against Diya. Though Maya will warn that she will expose MJ's truth and defend MJ against Diya.
Maya actually wants Diya to suffer the pain that she had to go through when Diya blindly supported MJ in the previous episodes.
How will Diya save herself From MJ's evil? What will be Rudra's reaction to all this?