Beyonce unveils stunning Spirit video from Disney's The Lion King
Beyonce releases new Spirit video from Disney's The Lion King and it is truly dramatic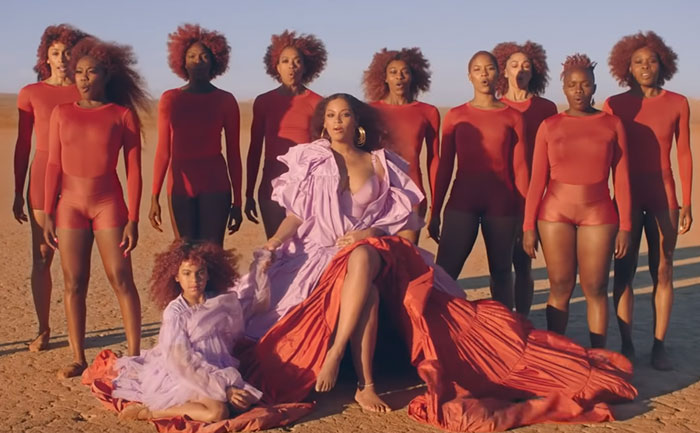 One of the most awaited film of 2019 is Disney's The Lion King. The movie is using photorealism to bring alive the magic of the animated version that released in 1994. Another factor that left fans excited was the inclusion of popular global icon Beyonce who is the voice of Nala. She is Simba's best friend and future queen of Pride.
Now Beyonce has upped the excitement quotient by releasing music video Spirit. It truly celebrates the spirit of Africa.
Check out the video here:
The video debuted on the ABC/Disney special The Lion King: Can You Feel the Love Tonight, hosted by Robin Roberts.
'Spirit' is one of the original songs sung by Beyonce and it is nothing short of legendary. The four and a half-minute video is filled with breathtaking scenes from the animal kingdom, along with shots of the singer standing side-by-side with her backup dancers, and holding her seven-year-old daughter Blue Ivy's hand.
At one point, Beyoncé poses in front of a waterfall that was shot last week in Arizona. Within two hours of the "Spirit" video being posted on YouTube, it had been viewed more than 468,000 times.
The Grammy-winning performer is producing and curating the album for the film. 'Spirit"' is said to be featured during a pivotal scene in the film involving Nala.
The Lion King also features Donald Glover, Seth Rogen, Keegan-Michael Key, John Oliver, Eric André, Chiwetel Ejiofor, James Earl Jones and Alfre Woodard. A Jon Favreau directorial it will be releasing on July 19.
Also Read: Beyonce channels her inner lioness at the Wearable Art Gala