Bharat Bandh: BJP justifies rising fuel prices, blames it on oil producers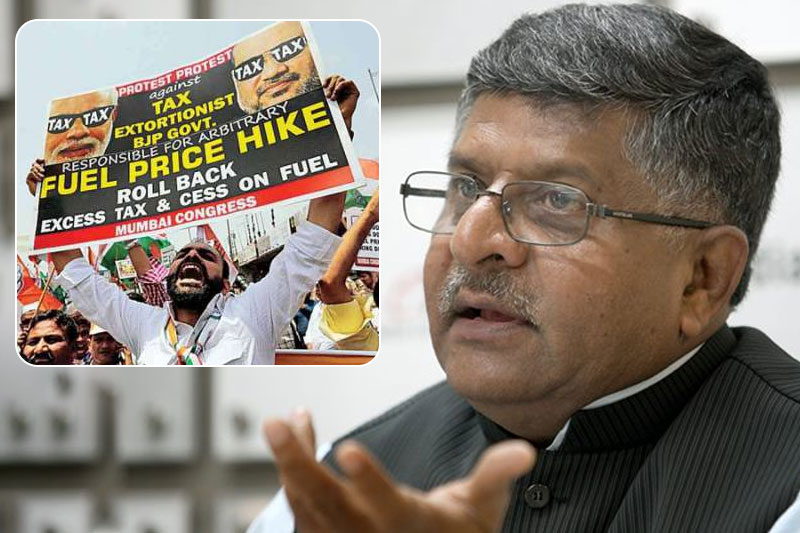 With the ongoing Bharat Bandh paralysing the movement in the country in some way or the other, the Bharatiya Janata Party has justified the fuel prices hike and said the government has no control over the prices as it the controlled by the oil-producing countries. The party attacked the Congress for politicising the issue and questioned its motives.
Addressing the press conference in the national capital on Monday, Union Minister Ravi Shankar Prasad attacked Congress president Rahul Gandhi stating that violence has been observed during the protest and it is not a good thing in a democratic country.
Expressing his opinion on the Bharat Bandh called by the opposition, Prasad said, "Everyone has a right to protest in a democracy and we (BJP) welcome that. But will the rights be exercised by political violence in the democracy?" He pointed out to violence in which buses and petrol pumps were allegedly set ablaze and said, "Petrol pumps are set ablaze and vehicles vandalised in the name of Bharat Bandh. Congress party should answer who is responsible for this violence."
Prasad also brought the issue of a two-year-old child that died as the ambulance was stuck in traffic in Bihar. He asked, "Rahul Gandhi should answer who is responsible for this." Prasad claimed that the whole Bharat Bandh has been a flop show and the BJP condemns the violence that took place in the name of protest.
ALSO READ: Bharat Bandh: Congress leaders block rail traffic in Maharashtra