Jakarta: Delhi resident Bhavye Suneja was pilot of Lion Air flight that crashed into sea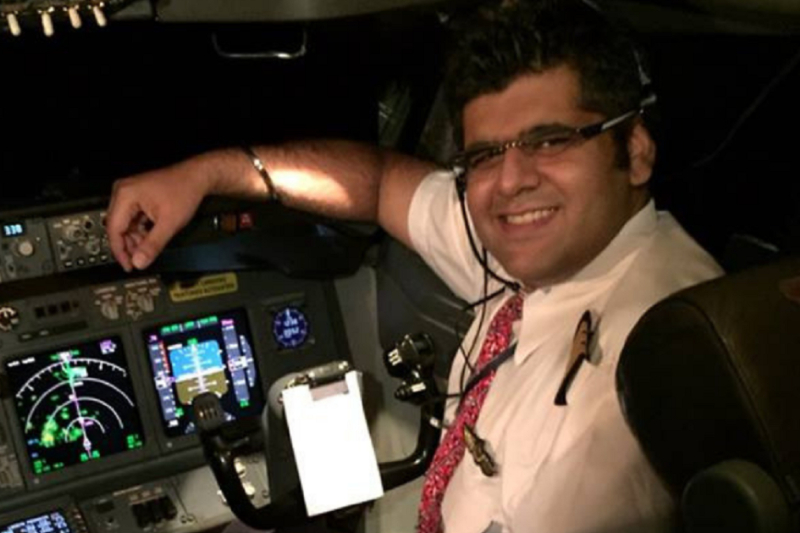 An Indonesian Lion Air plane carrying 189 people – including two infants and crew crashed into the sea shortly after taking off from the capital Jakarta.
According to a report published by Times of India, Bhavye Suneja, a resident of Delhi's Mayur Vihar was reportedly the pilot of the ill-fated Indonesian airplane that vanished from radar just 13 minutes after taking off from Jakarta.
The Vice President of a leading airline in India that operates the Boeing 737 told the daily that Suneja was considering returning to India. The official said, "We spoke this July. He is a very sweet sounding person. Being an experienced pilot of the 13737 with an incident, accident-free record, we were keen to have him with us because of his good credentials. His only request was that he wanted a Delhi posting as he is from the city."
Suneja got his pilot license from Bel Air International in 2009. Before joining Lion Air, he was associated with Emirates as a trainee pilot.
Notably, the Lion Air flight was going to the city of Pangkal Pinang off the island of Sumatra. The plane, a Boeing 737 Max 8 model, lost contact with the air-traffic controller at 6:33 am, 13 minutes after taking off. Unfortunately, the plane has crashed into the sea. As soon as the unfortunate incident was reported, search and rescue operation was launched immediately.
Interestingly, the plane was delivered to Lion King by Boeing in August this year. The accident is the first to be reported that involves the widely-sold Boeing 737 Max, an updated, more fuel-efficient version of the manufacturer's workhorse single-aisle jet. The first Boeing 737 Max jets were introduced into service in 2017.
Lion Air is one of Indonesia's youngest and biggest airlines, flying to dozens of domestic and international destinations. In 2013, one of its Boeing 737-800 jets missed the runway while landing on the resort island of Bali, crashing into the sea without causing any fatalities among the 108 people on board.
It is to be noted that 737-8 max has been facing trouble to maintain flight level, which could be the possible reason for the crash.
Also Read: Jakarta: Lion Air flight carrying 189 passengers crashes into sea