Jakarta: Lion Air flight carrying 189 passengers crashes into sea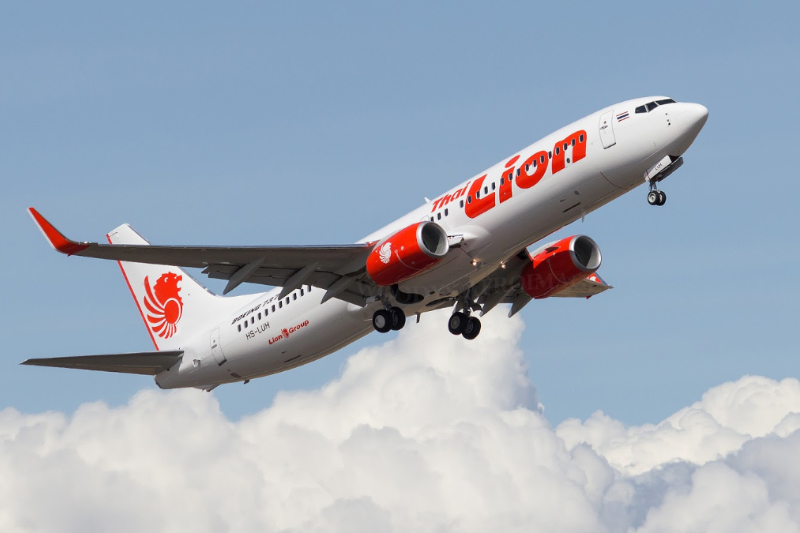 On Monday early morning, an Indonesian Lion Air plane crashed into the sea shortly after taking off from the capital Jakarta. Search and rescue operation is underway. Yusuf Latif, a spokesman for Indonesia's search and rescue agency said, "It has been confirmed that it has crashed."
Notably, the Lion Air flight was going to the city of Pangkal Pinang off the island of Sumatra. The plane, a Boeing 737 Max 8 model, lost contact with the air-traffic controller at 6:33 am, 13 minutes after taking off. Unfortunately, the plane has crashed into the sea. Indonesian transport ministry official said that the Lion Air flight was carrying 189 people – including two infants and crew.
Edward Sirait, chief executive of Lion Air Group said, "We cannot give any comment at this moment." "We are trying to collect all the information and data," he added.
The Flightradar 24 website tracked the plane, showing it looping south on take-off and then heading north before the flight path ended abruptly over the Java Sea, not far from the coast. "We are downloading and processing… data that was transmitted by the aircraft, but preliminary data show an increase in speed and decrease in altitude at last transmission," Flightradar 24 tweeted.
We're following reports that contact has been lost with Lion Air flight #JT610 shortly after takeoff from Jakarta.

ADS-B data from the flight is available at https://t.co/zNM33cM0na pic.twitter.com/NIU7iuCcFu

— Flightradar24 (@flightradar24) October 29, 2018
Lion Air Flight JT610 took off around 6:20 am and was due to have landed in the capital of the Bangka-Belitung tin mining hub at 7:20 am, the flight-tracking service showed.
Interestingly, the plane was delivered to Lion King by Boeing in August this year. The accident is the first to be reported that involves the widely-sold Boeing 737 Max, an updated, more fuel-efficient version of the manufacturer's workhorse single-aisle jet. The first Boeing 737 Max jets were introduced into service in 2017.
Lion Air is one of Indonesia's youngest and biggest airlines, flying to dozens of domestic and international destinations. In 2013, one of its Boeing 737-800 jets missed the runway while landing on the resort island of Bali, crashing into the sea without causing any fatalities among the 108 people on board.
It is to be noted that 737-8 max has been facing trouble to maintain flight level, which could be the possible reason for the crash.
Also Read: Nepal Chopper Crash: 6 passengers killed, Woman survives