Bhiwandi Building Collapse: 10 killed, dozens feared trapped; rescue operations underway
10 Dead In Bhiwandi Building Collapse Near Mumbai, Child Among Those Rescued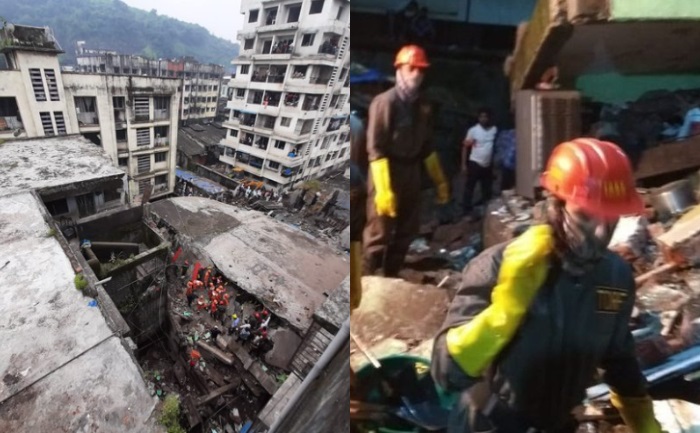 Ten people died, several feared trapped as a 3-storey building in Bhiwandi collapses. The shocking incident occurred in Patel Compound area in Bhiwandi near Mumbai. The incident took place in the early hours around 3.45 am. The residents were sleeping when the structure in Patel Compound abruptly collapsed.
Canine search underway as @NDRFHQ continues rescue operations at the site of building collapse in #Maharashtra

Death toll: 8
Rescued: Over 35 pic.twitter.com/NxVUyxdL9B

— DD News (@DDNewslive) September 21, 2020
Around 20 families were reportedly staying inside the building which was 40 years old. Rescue operations by NDRF are presently underway at the site of the building collapse.
As per the initial information, 31 people have been rescued from the rubble of the building in Patel Compound area. A child was among the 11 people rescued by National Disaster Response Force (NDRF) officials.
Sad news coming from #Bhiwandi .. my heart bleeds for those who lost their lives and pray for the speedy recovery of those injured 🙏🙏💐 https://t.co/CoLATjOf4m

— Dr.Ashish Gupta (@ashishbadshah) September 21, 2020
At least 20 people have been rescued by locals after the building collapsed reportedly around 3:40 am, ANI reported citing National Disaster Response Force (NDRF) official. A team of fire brigade and police are also working at the spot.
Also Read: Tamil Nadu: Two dead, 4 injured in Coimbatore Building Collapse