Tamil Nadu: Two dead, 4 injured in Coimbatore Building Collapse
Two dead, 4 injured in building collapse due to heavy rains in Tamil Nadu's Coimbatore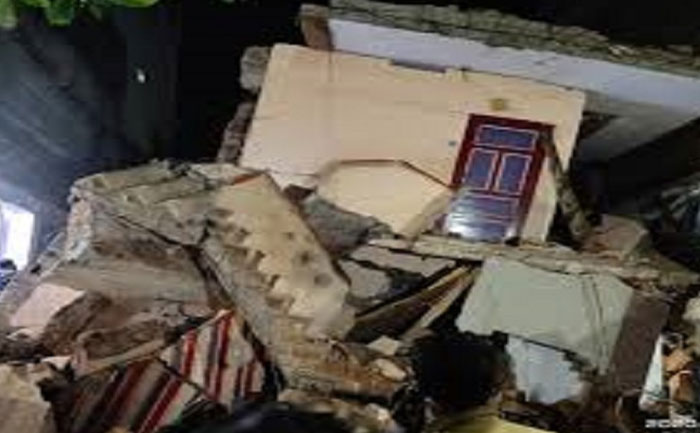 Two persons, including a woman, were killed in a building collapse in a one storey residential building. The incident took place in Tamil Nadu's Coimbatore.
The disaster occurred due to heavy rains accompanied by strong winds. The building on Chettiveedhi (Chetti Street) suddenly came down on Sunday night. Eight persons including a child is said to be trapped under the debris.
As reported by sources to NDTV "We are hearing desperate cry for help, so we are cautiously clearing the debris. Ambulances and medical teams have been kept on standby.".
Police and Fire and Rescue personnel toiled to clear the debris. They have managed to pull out those who were trapped, The district Collector K Rajamani and police Commissioner Sumit Saran monitored the rescue operations.
However, a woman and a male died under the impact of the collapse, police said.
The rescued include a six-year-old child. The Rescue Team is at present searching for another.
Also Read: Maharashtra: One Dead, 50 Feared Trapped After Raigad Building Collapse