Who is Bhupesh Baghel? 5 things you should know about Chhattisgarh CM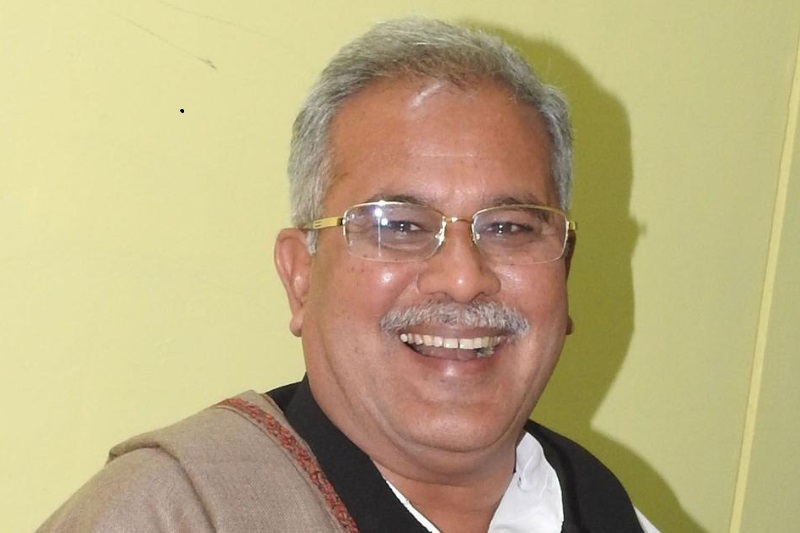 Bhupesh Baghel has been selected as third Chief Minister of Chhattisgarh today. The senior politician has managed to pip other three chief ministerial candidates, TS Singh Deo, Tamradhwaj Sahu and Charan Das Mahant. Bhupesh Baghel will take oath as Chhattisgarh Chief Minister on December 17.
Baghel is a senior Congress leader and current President of Chhattisgarh Pradesh Congress Committee. The to be Chhattisgarh Chief Minister Bhupesh Baghel started his political career under the guidance of his late teacher Late Chandulal Chandrakar in 80's.
Bhupesh joined Indian Youth Congress (IYC) in the year 1985 and was President, IYC Durg District from 1990 to 1994. He was Vice President of Madhya Pradesh Youth Congress(1994–95).
Here are Top 5 things that you need to know about Bhupesh Baghel:
 Bhupesh Baghel is the man behind Chhattisgarh landslide victory in the recently concluded assembly elections. Due to his influence in the state, the Congress party has managed to crush the 15-year old Bharatiya Janata Party (BJP) regime of Raman Singh. It is to be noted that in Chhattisgarh Assembly elections 2018, Congress has won 68 seats of the 90-member state assembly while BJP secured only 15 seats.
The 3rd Chief Minister of Chhattisgarh hails from the Kurmi community and Baghel is one of the most powerful leaders of the OBC community making up 52 percent of Chhattisgarh's 2.55 crore population.
Bupesh has been elected as Member of Legislative Assembly (MLS) five times from Patan in Durg district. He was Revenue Minister in Ajit Jogi's first government in Chhattisgarh that was voted out in 2003.
For the first time, Baghel was elected from Madhya Pradesh in 1993, where he had organised several mass marriage ceremonies to promote marriages with minimum expenditure.
Baghel was also in the centre-stage of the ousted BJP government's attacks and was recently jailed for a few days in Raipur after he was charge-sheeted by the Central Bureau of Investigation (CBI) for his alleged involvement in the circulation of a sleaze CD against a powerful BJP minister in Chhattisgarh.
Also read: Bhupesh Baghel selected as new Chief Minister of Chhattisgarh