Bigg Boss Season 13: How To Register & Apply For Auditions 2019
Bigg Boss 13: Here is complete guide how to apply for Salman Khan's upcoming BB13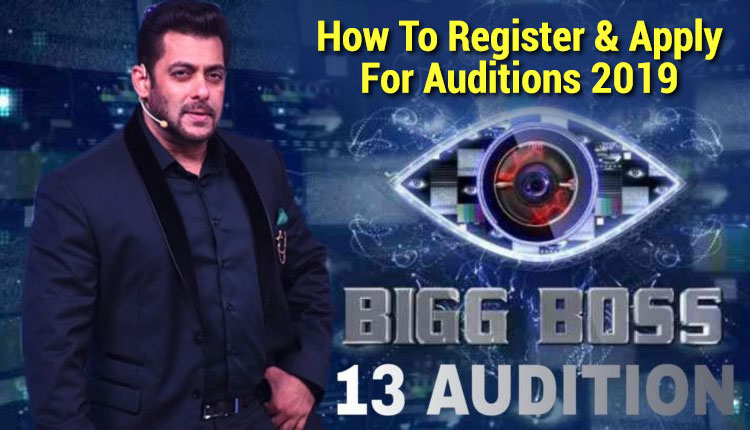 Looking for Bigg Boss 13 audition and registration forms, full procedure and other news related to upcoming Bigg Boss show, you are at the right place. Filling Bigg Boss 13 registration forms is far more easy than you may have thought. In this article, we will explain everything in detail such as how you can get registered and apply for Salman Khan's Bigg Boss 13 audition , which is one of the most watched television serials. 
Bigg Boss is an India reality television show produced by EndemolShine India through Viacom 18, which broadcast in India television channel Color. It is now available to watch online on Voot. The first show of the franchise was premiered in 2006. Looking at his popularity, the makers of the show has extended its presence in the multiple languages such as Kannada, Bengali, Tamil, Telugu, Marathi and Malayalam as of 2018. It is to be noted that Bigg Boss is an adapted version of Big Brother created in the Netherlands
If you also want to be a part of Bigg Boss 13 and give audition for the same. You will have to fulfil these criteria to make it true. The following is the procedure of Bigg Boss 13 audition and ways how t fill registration from 2019. Before getting into more detail about the audition and registration procedure, you should know that we are not claiming any right over Bigg Boss and its audition as we are just providing information about it.
Bigg Boss Season 13 Online Registration and Audition Process
There are several ways through you can fill the registration form for the audition, the easiest one is to download the Voot App to do.
You can also register by visiting Voot's official website. 
You have to fill up the registration form present there with all appropriate details.
After filling basic information, you have to upload the audition video. Notably, the video must contain your introduction such as where do you live, experiences, personality and about your life.
In the same video, you will have to mention why do you want to participate in the show and what makes you different from the rest of all.
If the officials found your video or data interesting, you will be invited for the audition.
Till now, there are is news on season 13 registration or audition date as the 12th season is going on but we will update the dates as soon as they get announced officially.
Bigg Boss Season 13 Audition Eligibility Criteria
The age of the participant should be more 18.
The participant must be a citizen of India and reside here.
You should have basic documents such as Driving License, PAN Card, Aadhaar Card, Voter ID Card, School Leaving Certificate, Birth Certificate, Ration Card, Passport, and Telephone or Mobile Bill.
How to Apply for Bigg Boss 13 Audition: watch in Video
Also Read: