Latest Hindi Serials 2020 BARC TRP Ratings: Kundali Bhagya Tops THIS Weeks' TRP Chart
This Week's TV Serials BARC TRP Ratings: The 10 season of Khatron Ke Khiladi claimed 2nd position in this week's TRP chart.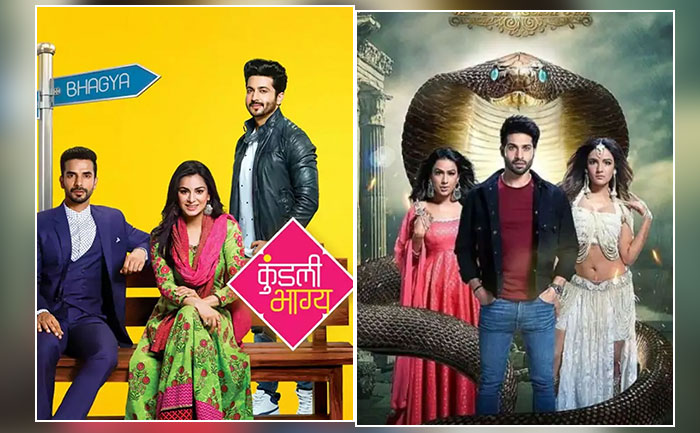 BARC (The Broadcast Audience Research Council) has finally dropped the latest list of India's top 10 most-watched television shows or TRP ratings for this week (Week 10, 2020). Similar to last week, this week witnessed multiple changes in BARC TRP ratings and positions of the channels and Hindi TV shows. Zee TV's Kundali Bhagya has reclaimed the first position in this week's BARC TRP Rating.
It should be noted that the TRP rating of these Hindi Television serials list is basically based on the rural and urban viewership across original airings during prime time. The BARC presents the TRP ratings of Hindi TV serials and also the reality shows from all TV channels in India, from March 25, 2020, to April 2, 2020. Watch TV Serials on Apne TV
The latest TRP rating of all TV serials from the Indian general entertainment Television Hindi channels includes Zee TV, Sony TV, Star Plus, Sab TV, Star Bharat, Colors TV, Big Magic, Zee TV, Zee Anmol, Sony Pal etc. Notably, TRP is just a tool to find out which program in India is being watched the most. TRP gives an index of choice of the viewer and the popularity of the channel. This article is updated every week, and it was last updated on April 3, 2020.
In this week's TRP list, Kundali Bhagya has topped this week's BARC TRP List while the second and third position in the Urban viewership section has been earned by Khatron Ke Khiladi 10 and Indian Idol 11 respectively.
Check out the following list if your favourite shows have made it to the list or not:
Latest BARC TRP Rating: Top 10 Indian TV Shows of April 2020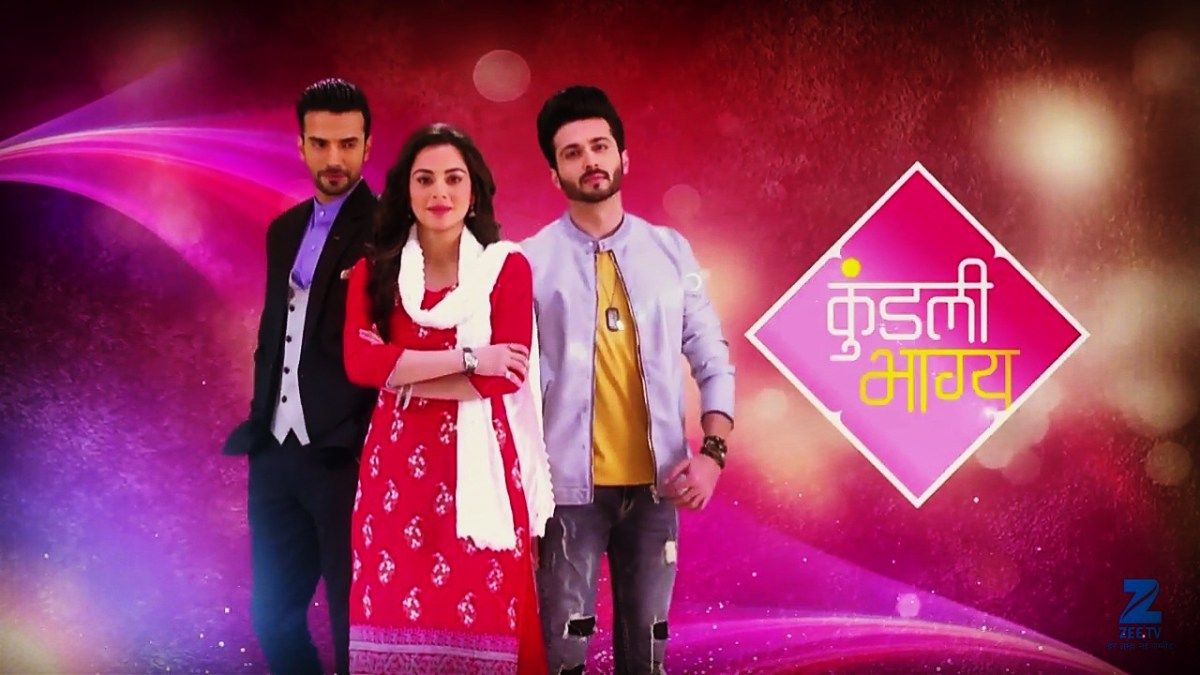 Kundali Bhagya has emerged as the second most-watched Hindi serials of Week 10 (April 2020). It is an Indian romantic drama and a spin-off of Kumkum Bhagya which airs on Zee TV during prime time. The show was premiered for the first time on 12th July 2017. It features Shraddha Arya, Dheeraj Dhoopar and Manit Joura in the lead role.
Kumkum Bhagya has always been in the top Indian TV serials since it was launched in 2017. It is regarded as the biggest weekday Hindi fiction launch across all GECs of the year 2017. It has managed to topped popular Tarak Mehta Ka Ooltah Chashmah. Shraddha Arya & Dheeraj Dhoopar's 'Kundali Bhagya' has maintained its first position this week as well.
Kundali Bhagya aired on Zee TV with a TRP of 8516 for this week.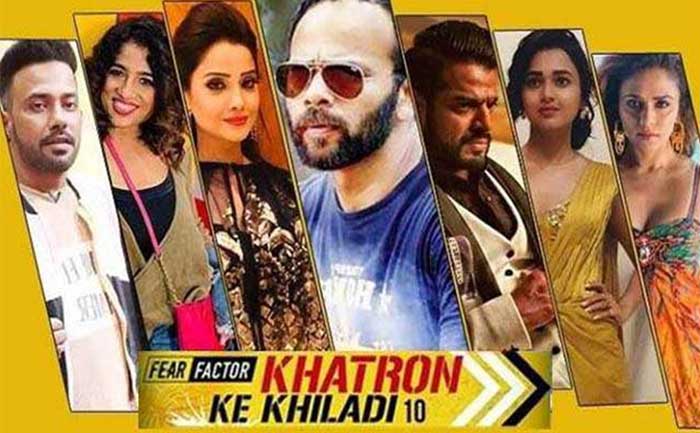 The 10th season of Fear Factor: Khatron Ke Khiladi, Darr Lega Class Aur Dega Trass premiered on February 22, 2020, on Colors TV. The series is produced by Endemol India. Filmed in Bulgaria, it is hosted by Rohit Shetty.
Khatron Ke Khiladi aired on Colors TV with a TRP of 8392 for this week.
Indian Idol is surely one of the most popular singing competition show aired on Sony Entertainment TV. The first season of the Indian version of the Pop Idol format premiered in 2004. The 11th season of Indian Idol is currently airing on Sony TV.
Indian Idol 11 aired on Sony TV with a TRP of 8086 for the 8th week of 2020.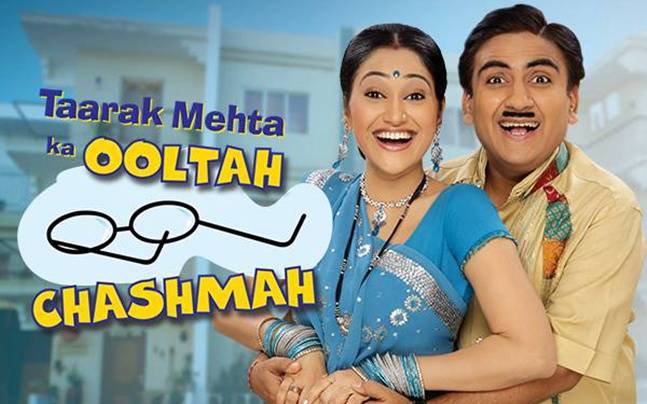 Who does not know Tarak Mehta Ka Ooltah Chashma? From children to elder people every second person in India watches this Hindi series for entertainment. Produced by Neela Tele Films Private Limited, it is one of the longest-running sitcoms. Tarak Mehta Ka Ooltah Chashma was aired on TV for the first time on 28th July 2008. It has been more than a decade but it is still as popular as it started. The show has once again managed to re-enter in the list of top 5 Indian TV shows.
According to  Wikipedia, it is based on the column Duniya Ne Undha Chashma written by columnist and journalist/playwright Taarak Mehta for the Gujarati weekly magazine Chitralekha.
The show aired on SAB TV from Mon to Fri at 8.30 PM with a TRP of 6934 for this week and once again managed to maintain its position in top 5 highest TRP generating Hindi TV shows.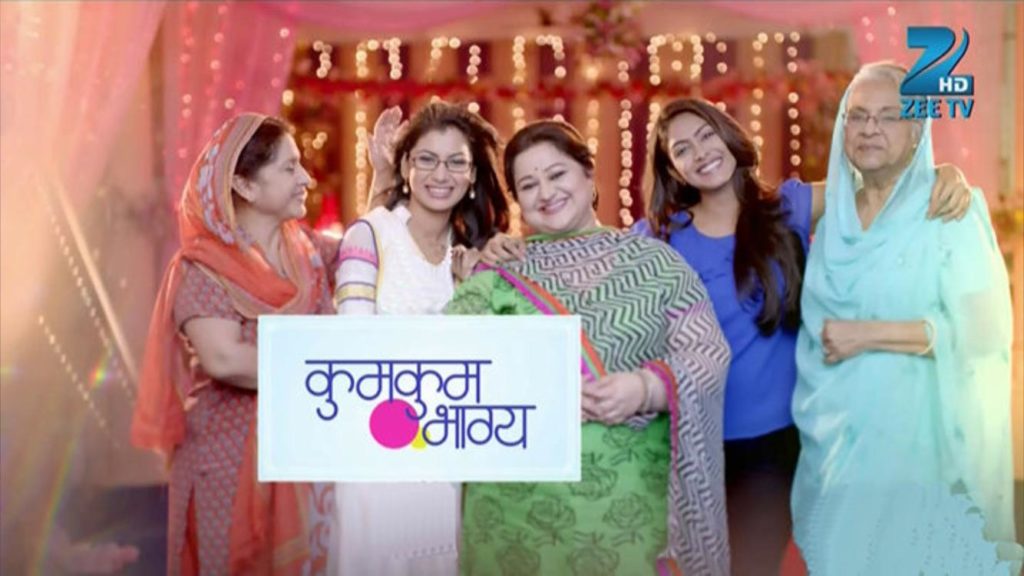 Kumkum Bhagya is yet another Indian serial that comes under the top 5 Indian TV Serials by BARC TRP Rating. It is also created and produced by Ekta Kapoor's Balaji Telefilms for Zee TV. Its first show was premiered on 15th April 2014 starring Sriti Jha and Shabir Ahluwalia in the lead roles.
The show has always been in the news for the chemistry of the leads. Kumkum Bhagya received acclaim throughout its run, becoming one of the most popular television shows. Notably, Kumkum Bhagya had won 50 awards so far in various categories including the Award for "Best TV Show" 4 times.
KumKumg Bhagya, which aired on Zee TV with a TRP of 6846 for this week.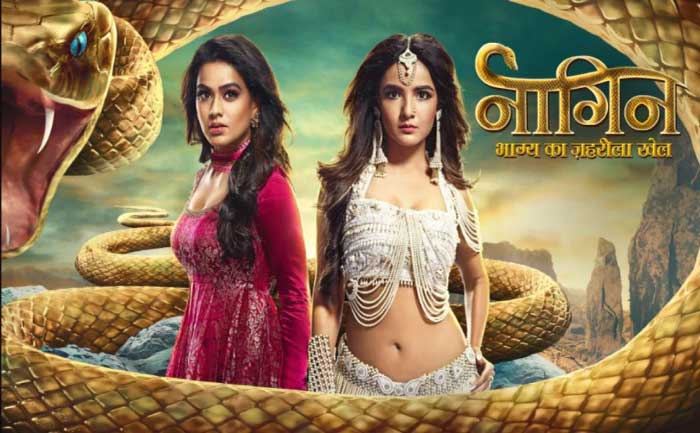 Naagin is arguably one of the most popular supernatural drama which airs on Colors TV in India. Produced by Ekta Kapoor under Balaji Telefilms, the first season of Naagin was premiered in November 2015 which lasted almost eight months. The first season of Naagin starred Mouni Roy, Arjun Bijlani, Adaa Khan and Sudha Chandran. Naagin season 1 emerged as the highest-rated shows on Indian television.
Looking at the popularity of this Supernatural drama, makers have recently renewed the Naagin series for season 4. The fourth season adapted with a new title Naagin: Bhagya Ka Zehreela Khel which premiered on 14 December 2019. The 4th season of Naagin stars Sayantani Ghosh, Nia Sharma, Vijayendra Kumeria, Jasmin Bhasin.
Naagin: Bhagya Ka Zehreela Khel aired on Colors TV with a TRP of 6542 for this week.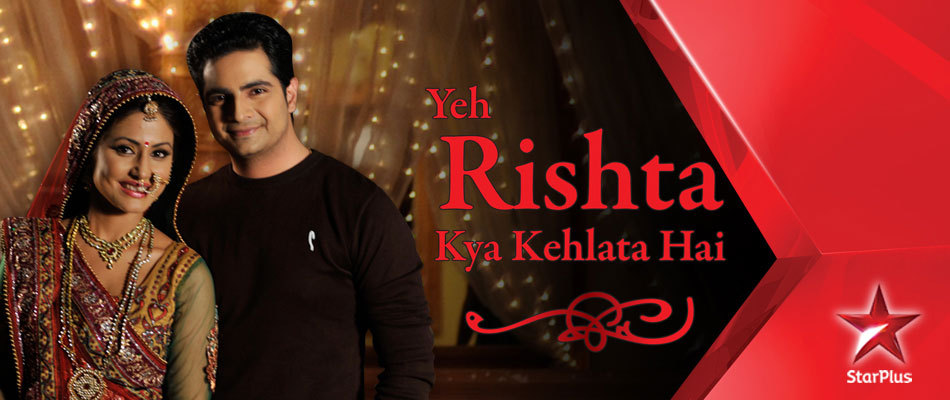 Yeh Rishta Kya Kehlata Hai is a Hindi TV serials which air on weekdays on Star Plus and streams on the digital platform Hotstar. The first episode of this season was aired on 12th January 2009 and now it is one of the longest-running Indian television series. The show is produced by Rajan Shahi under the banner of Director's Kut Productions.
The show initially had Hina Khan and Karan Mehra as the main character, and 2016 onward, featured Shivangi Joshi and Mohsin Khan in lead roles. In March 2019, its popularity led to the creation of a spin-off titled "Yeh Rishtey Hain Pyaar Ke", starring Rhea Sharma and Shaheer Sheikh.
Yeh Rishta Kya Kehlata aired on Star Plus with a TRP of 6320 for the 8th week of 2020.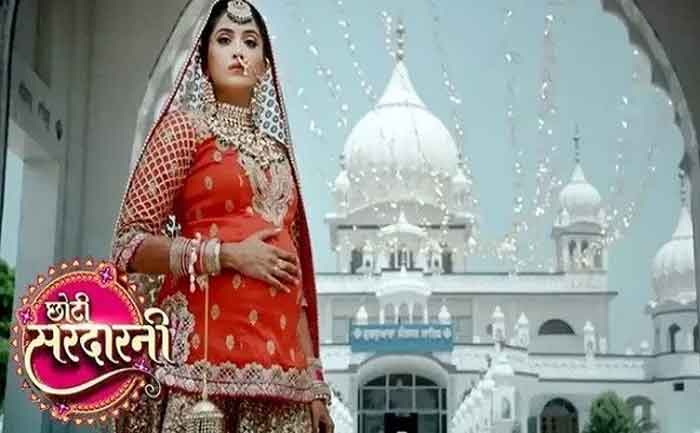 Choti Sardarni is a Hindi TV serial airs on Colors Channel. Produced and directed by Rajesh Ram Singh, Choti Sardarni is set in a Punjabi backdrop and features Nimrat Kaur Ahluwalia and Avinesh Rekhi in lead roles. The director of Choti Sardarni has previously directed several TV shows including Agle Janam Mohe Bitiya Hi Kijo, Kesari Nandan, and Chandrashekhar.
As soon as the makers of Choti Sardarni released its promo, it created a lot of buzzes and courted controversy as it allegedly hurts the sentiment of the Sikh community. The President of All India Sikh Students Federation Satnam Singh Gambhir has written to Colors channel protesting a promo of the serial. Gambhir said that the channel must take action within 48 hours or else the federation will start a campaign. After claiming 2nd position last week, Avinesh Rekhi & Nimrit Ahluwalia's 'Choti Sarrdaarni' has slipped to the fifth spot in week 8, 2020.
Choti Sardarni aired on Colors TV from Mon to Fri with a TRP of 6124 for this week.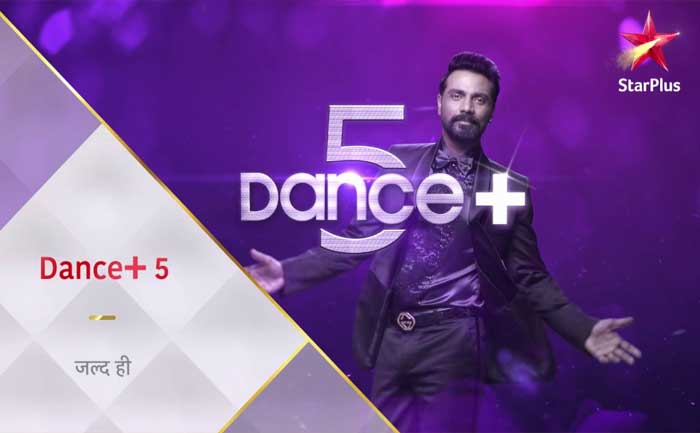 The fifth season of Dance Plus which premiered in November 2019 has bagged 9th position this week. The Star Plus show is produced by Urban Brew Studios in association with Frames Productions. The season is hosted by Raghav Juyal.  Remo D'Souza, the super judge, is an Indian dancer, choreographer, actor and film director.
Dance Plus 5 aired on  Star Plus from Mon to Fri with a TRP of 5996 for this week.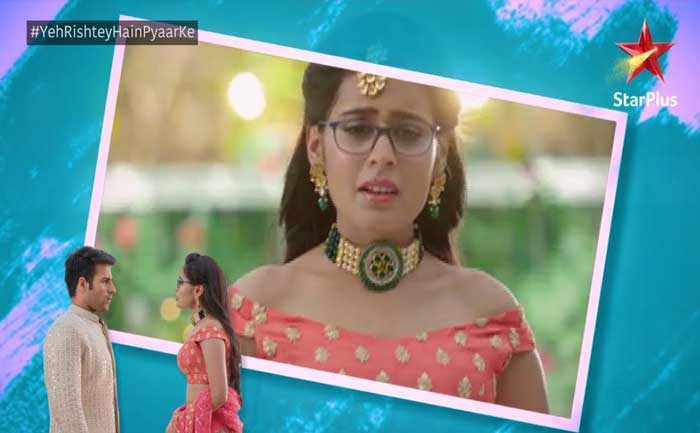 Yeh Rishtey Hain Pyaar Ke is one of the most-watched Indian TV series that premiered on March 18, 2020. The show airs on Star Plus and you can also watch it online on Hotstar. It is a spin-off of Yeh Rishta Kya Kehlata Hai.
Produced by Rajan Shahi's Director's Kut Productions, it stars Shaheer Sheikh and Rhea Sharma in lead roles as Abir Rajvansh and Mishti Agarwal with Ritvik Arora and Kaveri Priyam in supporting roles as Kunal Rajvansh and Kuhu Maheshwari.
Yeh Rishtey Hain Pyaar Ke aired on  Star Plus from Mon to Fri with a TRP of 5834 for this week.
BARC TRP Rating Week 8: Top 10 Urban TV Serials of April 2020
Kundali Bhagya — 8516
Fear Factor – Khatron Ke Khiladi — 8392
Indian Idol — 8086
Tarak Mehta Ka Ooltah Chashmaa — 6934
Kumkum Bhagya — 6846
Naagin: Bhagya Ka Zehrila Khel — 6542
Yeh Rishta Kya Kehlata Hai — 6320
Choti Sarrdaarni — 6124
Dance Plus 5 – Blockbuster Finale — 6124
Yeh Rishtey Hain Pyaar Ke — 5834
Latest BARC TRP Rating Week 8: Top 10 Rural TV Shows of April 2020
Devi Adi Parashakti — 12612
Mahima Shanidev Ki — 11760
Baba Aiso Var Dhundo  — 11624
Bandini — 11217
Pyaar ki Luka Chupi —8778
Kitni Mohabbat Hai — 7983
Kundali Bhagya — 6263
Kumkum Bhagya — 5571
CIF — 5515
Jai Jai Jai Bajrang Bali — 5042